Live Sound
Ways to Shop
On Sale

Price Drop

Items with Free Gifts

Items with Rebates

Best Sellers

Open Box Gear

Restocks

Top Rated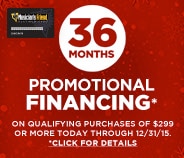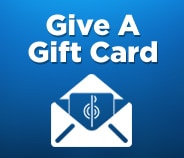 all
Open Box
Results 21 - 40 of 822 matches
Page:
< Prev
1
2
3
4
5
6
of
42
Next >
Rebate

Compare

Compare Now

site1prodJ05261

Sale

$1,299.00

List:

$1,999.00

$1,039.20

Compare

Compare Now

site1prodH98311

Top Rated

$1,399.00

List:

$1,749.00

Compare

Compare Now

site1prod485945

Top Rated

Compare

Compare Now

site1prodH74861
Top Rated

Peavey PV 215 Speaker Pair

Dual 15" speaker trapezoidal cab handles 700W program/1,400W peak power. It features 2 - 15" premium woofers...

Compare

Compare Now

site1prodH76061

Top Rated

$699.99

List:

$899.00

$615.99

Compare

Compare Now

site1prod581517

Best Seller

Compare

Compare Now

site1prodJ10037

Sale

Compare

Compare Now

site1prodH92552
Best Seller

Compare

Compare Now

site1prodJ26226

Best Seller

Compare

Compare Now

site1prodH97563

Rebate

$799.99

List:

$1,199.00

$575.99

$703.99

Compare

Compare Now

site1prodH80011

Top Rated

$699.00

List:

$1,150.00

$559.20

Compare

Compare Now

site1prodH70842
There's nothing like performing live. The anticipation, the sound of your play, the buzz of the crowd... it all works together to create something almost surreal. None of it is possible though without live sound equipment. Making sure you're heard, and that you know how well you're playing, this gear is invaluable, so making sure you have everything you need is absolutely essential. Thankfully, in this section you'll find everything you could ever want and more.

To start though, because it's such a massive section, think about what you'll specifically need for your performances. If it's enhanced projection, begin your search by checking out all the PA speakers and stage subwoofers. Something like the 1,000-watt QSC K12 12" Powered PA Speaker with its lightweight construction, high-pass filter and Directivity Matched Transition (DMT) and Intrinsic Correction DSP tuning for accurate, undistorted output across the entire sound field. More interested in live power amplifiers? Then you'll definitely want to look at the top rated Crown XLS1500 DriveCore Series Power Amp with its Integrated PureBand Crossover System, precision detented level controls, and electronically balanced XLR outputs. It's all about balanced all your wants and needs.

If you're just starting out though, you'll probably be most interested in the live sound packages. Mixing and matching gear that works perfectly together, these bundles save you time and effort giving you everything to need to take to the stage without breaking a sweat. If you're searching for a full setup, definitely check out the Yamaha EMX5016CF / S115V PA Package with Monitors. Or, if you're more interested in a powerful speaker set, pick up the dynamic Mackie PPM608 / C200 PA Package. There's literally something here for every type of performance need.

No matter how you plan to better your live shows, live sound equipment can help you do it. And with all the top brands represented here, like Yamaha, Peavy, Mackie, Gear One, Bose and so many others, you can be sure that whatever you decide on will help you kick your concerts into high gear
.
Live Sound Starting at: $49.99