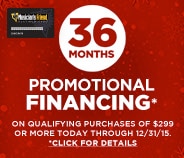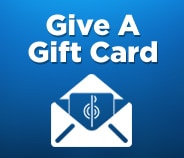 all
Open Box
Results 101 - 120 of 381 matches
Page:
< Prev
1
...
4
5
6
7
8
of
20
Next >
Top Rated

Compare

Compare Now

site1prodH71810

Top Rated

LP LP539 Timbale Bag Set

Set of 2 bags to pack your timbales and and their hardware. The padded shell bag accommodates both timbales in...

Compare

Compare Now

site1prod440587

Top Rated

Compare

Compare Now

site1prod440580

Top Rated

Compare

Compare Now

site1prodH93971
Best Seller

Compare

Compare Now

site1prodJ06901

Best Seller

Compare

Compare Now

site1prodJ05367

Best Seller

LP LP456 Crystal Rainstick

Latin Percussion Crystal Rain Sticks are made of high strength transparent plastic using steel fill. They...

Compare

Compare Now

site1prod400283

Top Rated

LP Bongo Cajon

The LP Bongo Cajon produces high and low bongo pitches. Tapered sides allow you the bongo cajon to sit...

Compare

Compare Now

site1prodH71818
Best Seller

Compare

Compare Now

site1prod500978

Best Seller

Compare

Compare Now

site1prodJ17224

Top Rated

Compare

Compare Now

site1prod400133

Best Seller

$319.00

List:

$493.00

$280.72

Compare

Compare Now

site1prodH84897
About Latin Percussion:
It's hard to believe that there was a time not too long ago that in order to get a decent set of bongo drums in America you would have to violate international trade embargos. But that was basically the way things were before Latin Percussion burst on the scene. As a beloved builder of Latin drums, Latin Percussion has made incredible strides in bringing these wonderfully percussive instruments into the mainstream.

Latin Percussion was founded by Martin Cohen in 1964 after one unforgettable night at New York City's Birdland club. On that night, Cohen heard the legendary Cal Tjader unleash his hot Latin bongo beats, and his world was changed forever. Cohen set out searching for a pair of bongos of his own, but quickly found them difficult to find thanks to trade sanctions against Cuba. Undeterred, Cohen decided to build a set of bongos, and after a little (okay, a lot of) tinkering, Latin Percussion was born.

As time has gone on, Latin Percussion has expanded its line to include more than just bongos. If you're interested in Congas, for example, have a look at the LPA646 Aspire Conga Set with Double Stand. These oak congas offer a rich tone, while being easy enough to carry to and from gigs. If you're looking for top notch percussion at an unbeatable price, you can't go wrong with these congas.

The LP234A Standard Wood Afuche/Cabasa is another great option for any versatile percussionist. With a solid wood and steel construction, the afuche/cabasa is full of unique tone that is definitely going to get people grooving. Whether you're an old pro or a budding hobbyist, the afuche/cabasa is a great addition to your percussive arsenal.

And those are only two of the hundreds of options you'll find in this section. As a company that has always been driven by their passion for the music, Latin Percussion knows what it takes to make the rhythm come alive like no one else. Once you spice up your kit with Latin Percussion gear, you'll start taking your drumming in exciting directions you've never explored before.