Evans Marching Band
Ways to Shop
Best Sellers

Price Drop

Top Rated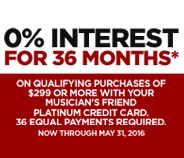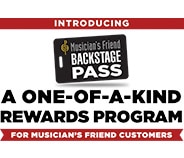 all
Open Box
Results 1 - 27 of 27 matches
Price Drop

Starting at $46.99

List:

$115.50

Compare

Compare Now

site1prod490557

Price Drop

Starting at $40.79

List:

$119.50

Compare

Compare Now

site1prod482372

Best Seller

Starting at $44.99

List:

$162.75

Compare

Compare Now

site1prod491182

Price Drop

Starting at $14.42

List:

$34.25

Compare

Compare Now

site1prodH70136
Price Drop

Evans MX Black Tenor Head

The MX Black tenor heads are designed with an advanced hoop concept that prevents pull-out, and are made using...

Starting at $15.65

List:

$37.75

Compare

Compare Now

site1prod491180

Price Drop

Starting at $39.62

List:

$135.00

$32.98

Compare

Compare Now

site1prod491181

Best Seller

Compare

Compare Now

site1prod430731

Best Seller

Compare

Compare Now

site1prod430725
Price Drop

Evans MX5 Snare Side Head

The 5mil, thin aramid fiber/polyester laminant gives the MX5 maximum snare response, while a thin polyester...

Compare

Compare Now

site1prod490949

Best Seller

Evans MX White Tenor Head

The MX White tenor heads are designed with an advanced hoop concept that prevents pull-out, and are made using...

Starting at $12.39

List:

$37.75

Compare

Compare Now

site1prod497177

Price Drop

Evans Marching Staccato Disk

The Staccato Disk is a flat circle of Retro Screen mesh fitted to the snare-side head. It eliminates unwanted...

Compare

Compare Now

site1prod443117

Price Drop

Starting at $15.15

List:

$32.25

Compare

Compare Now

site1prod502201
Price Drop

Starting at $14.99

List:

$37.75

$15.79

Compare

Compare Now

site1prod447857

Compare

Compare Now

site1prod430734

Compare

Compare Now

site1prod430724

Compare

Compare Now

site1prod430729
Compare

Compare Now

site1prod430730

Compare

Compare Now

site1prod430728

Compare

Compare Now

site1prod430727

Compare

Compare Now

site1prod430735
Compare

Compare Now

site1prod430726

Compare

Compare Now

site1prod430733

Compare

Compare Now

site1prod430732
Marching bands are well known for taking a lot of pride in their sound and technique, which is they are so renowned throughout the world. If you're a part of a marching band, it only makes sense that you would demand the most out of your gear. That's why you're here checking out what Evans has to offer marching band performers. Evans proudly refers to itself as "The first, the finest, the future," and there's little doubt as to why. Evans were the first company to produce a synthetic drumhead, and nearly 60 years later, they continue to pave the way into the future for marching bands everywhere.

Evans is well aware that no two marching band percussionists are the same, which is why they offer a wide variety of instruments in this section. This is great news for you, as it means you shouldn't have any issue finding just what you need. If you're not entirely sure which item is right for you, you can't go wrong by checking out some of our best sellers. For example, the Hybrid Coated Snare Drum Batter Head is a drumhead that has been designed to be exceptionally durable without sacrificing an ounce of sensitivity. No doubt a dream for heavy hitters, this head has all the feel and projection you need to be heard loud and clear as you march.

Another popular option available here is the MX5 Snare Side Head. This head is well known for the quality and care that goes into its construction. It offers a rich tone that is able to shine through both in indoor and outdoor environments, making it a valuable addition to any marching band.

Evans takes a great deal of pride in the marching band gear that it produces. If you're ready to make an upgrade and truly live up to your marching potential, Evans is the brand for you.