Marching Drum Sticks & Mallets
Ways to Shop
Best Sellers

Price Drop

Top Rated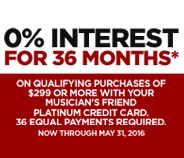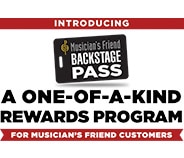 all
Open Box
Results 1 - 40 of 155 matches
Best Seller

Starting at $37.50

List:

$75.00

Compare

Compare Now

site1prod463960

Best Seller

Compare

Compare Now

site1prodH78000

Top Rated

Compare

Compare Now

site1prod446869

Best Seller

Starting at $24.99

List:

$53.00

Compare

Compare Now

site1prod443658
Price Drop

Starting at $23.99

List:

$52.25

Compare

Compare Now

site1prod446856

Price Drop

Starting at $20.97

List:

$57.75

Compare

Compare Now

site1prodJ22863

Best Seller

Compare

Compare Now

site1prodH71512

Best Seller

Starting at $28.99

List:

$62.00

Compare

Compare Now

site1prod466017
Price Drop

Compare

Compare Now

site1prod444838

Best Seller

Starting at $33.99

List:

$70.00

Compare

Compare Now

site1prod466018

Top Rated

Compare

Compare Now

site1prod449887

Price Drop

Compare

Compare Now

site1prod447664
Top Rated

Compare

Compare Now

site1prod443643

Price Drop

Starting at $8.99

List:

$16.49

Compare

Compare Now

site1prod443652

Best Seller

Starting at $35.49

List:

$63.50

Compare

Compare Now

site1prod581525

Best Seller

Starting at $31.69

List:

$75.50

Compare

Compare Now

site1prod463849
Price Drop

Compare

Compare Now

site1prod497710

Best Seller

Starting at $28.50

List:

$90.00

Compare

Compare Now

site1prod492019

Best Seller

Starting at $20.99

List:

$42.50

Compare

Compare Now

site1prod464270

Top Rated

Compare

Compare Now

site1prod445054
Top Rated

Compare

Compare Now

site1prod446452

Top Rated

Starting at $10.72

List:

$18.50

Compare

Compare Now

site1prod448801

Top Rated

Compare

Compare Now

site1prod446974

Top Rated

Compare

Compare Now

site1prod581524
Top Rated

Starting at $18.99

List:

$39.50

Compare

Compare Now

site1prod581523

Best Seller

Compare

Compare Now

site1prod441648

Best Seller

Compare

Compare Now

site1prod430958

Best Seller

Compare

Compare Now

site1prodH71515
Price Drop

Compare

Compare Now

site1prod446976

Best Seller

Starting at $31.99

List:

$53.95

Compare

Compare Now

site1prodJ11625

Best Seller

Compare

Compare Now

site1prod581394

Best Seller

Compare

Compare Now

site1prod443949
Price Drop

Starting at $25.16

List:

$46.75

Compare

Compare Now

site1prod447666

Price Drop

Starting at $30.99

List:

$73.50

Compare

Compare Now

site1prod468188

Best Seller

Starting at $27.99

List:

$73.00

Compare

Compare Now

site1prod443653

Best Seller

Compare

Compare Now

site1prodJ22661
No matter what your role is in the drumline, you know that your performance greatly depends on the quality of your drum sticks or mallets. The good news is that finding a set of marching drum sticks or mallets that are comfortable, durable and responsive is easy thanks to the wide range of options you have to choose from on today's music market. Whether you play the bass drum, tenor or snare, there's a set of marching drum sticks or mallets in this section from a leading drum and percussion manufacturer.

The right marching drum sticks or mallets for you will boil down to the percussion instrument you play and what suits your drum battery best. For example, marching bass drummers around the world swear by the Vic Firth Corpsmaster Marching Bass Mallets. From their small tapered handle and straight shaft to their hard felt at the tip, these mallets are ideal for high school students and professionals alike.

Now for all you marching snare drummers, there are many choices for you here as well. If it's a dark, articulate sound that you're after, try the Innovative Percussion Paul Rennick Signature Marching Drumsticks. Paul is the director and arranger of the University of North Texas Drum Line, so you better believe he knows a thing or two about what makes a great set of marching snare drum sticks. Crafted from heartwood hickory and boasting a long taper and large bulleted barrel-shaped head, these sticks deliver plenty of attack and have a very quick rebound.

As for tenor drummers, there's the Mike Balter Multi Tom Marching Mallets. Most, if not all, professional percussionists are familiar with the name Mike Balter - after all, he's earned a strong reputation for developing the finest and most extensive line of mallets made today. Or if aluminum mallets are more your bag, turn your attention to the Ludwig Aluminum Marching Bass Drum Mallets. Available in a wide range of sizes, the hard-hitting attack and long-term staying power of these mallets will have you going back to them for many performances to come.

And these models mentioned are only the tip of the iceberg; marching drum sticks and mallets come in so many different sizes and materials, your best bet is to try out a wide range of types to see which ones you feel most comfortable with. Of course, when you finally decide on a set you're happy with, there's a very high chance that it's waiting in this catalog.