Marching Keyboard Mallets
Ways to Shop
Best Sellers

Price Drop

Top Rated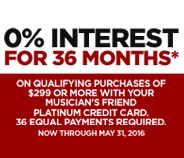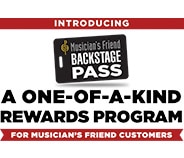 all
Open Box
Results 21 - 37 of 37 matches
Compare

Compare Now

site1prod360834

Compare

Compare Now

site1prod445038

Compare

Compare Now

site1prod360840

Starting at $32.99

List:

$45.85

Compare

Compare Now

site1prodJ25932
Compare

Compare Now

site1prodH82299

Compare

Compare Now

site1prodJ25936

Compare

Compare Now

site1prodJ25934

Compare

Compare Now

site1prodH82241
Compare

Compare Now

site1prod360838
Every percussionist has his or her tools of the trade: sticks for snare drummers, beaters for bass drummers - and for keyboard-style marching percussion, you've got your marching keyboard mallets. It's easy for a beginner to make the mistake of thinking mallets aren't important, but the truth is that they are, and very much so. When you think about it, mallets are the direct links between you and your instrument, which means that every single performance relies on them. And since even minor differences between marching keyboard mallets can have pretty big effects on the resulting sound, choosing the best ones for your needs is a must.

Fortunately, it doesn't have to be tough to pick out a new set of marching keyboard mallets. The first step is the simplest one: narrow down the options based on the instrument that you play. If that's a marimba, for instance, then you'll be looking for something like the Vic Firth Corpsmaster Birch Marimba Mallets or the Innovative Percussion FS150 Soft Marimba Mallets. For the xylophone and bells, how about the PROMARK Americorps Xylophone / Bell Mallets 1 1/8" Lexan, or the Vater Front Ensemble Series Xylophone & Bell Mallets? Each set will extract its own characteristic tone from the instrument, so once you've narrowed down the options, read up on each one to get an idea for how it will sound.

Of course, there are some situations where you need marching keyboard mallets that can play multiple instruments. These usually follow a "jack of all trades, master of none" design philosophy, so they'll sound pretty good with just about any melodic percussion instrument. Some examples of these would include the Vic Firth Multi-Application Keyboard Mallet Rubber Core and the Mike Balter Marching 1 1/8" Poly Ball Mallets. Choose a set like these if you need to play a variety of instruments without changing mallets; otherwise, stick to the instrument-specific models.

There are all kinds of marching keyboard mallets here to choose from, so you'll certainly be able to find a good pair no matter what keyboard-style percussion instrument you play. You could even gear up with multiple sets (for example, a heavyweight one and a lightweight one) so that you'll have a variety of potential sounds to choose from with a simple swap of your mallets. The power to personalize is yours, so don't hesitate to take advantage of it!