PROMARK Marching Tom Mallets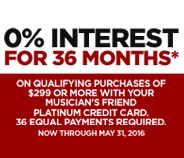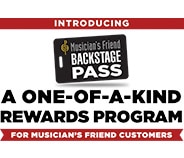 all
Open Box
Results 1 - 7 of 7 matches
Best Seller

Compare

Compare Now

site1prod441648

Best Seller

Compare

Compare Now

site1prod441647

Compare

Compare Now

site1prod483785

Compare

Compare Now

site1prod463950
Starting at $23.99

List:

$53.00

Compare

Compare Now

site1prod463959

Compare

Compare Now

site1prod441646

Compare

Compare Now

site1prod441650
How can you be positive that the marching tom mallets you're performing with are capable of showcasing your strongest drumming traits? Simply stick with the name that has been synonymous with exceptional balance, response, and durability since 1957. Like every drumstick they design, PROMARK's marching tom mallets are used in marching bands all around the world, and within this section you'll discover more than enough sizes and styles to take your tom performance to the competitive level.

Obviously the right marching tom mallets for you will depend on what kind of sound you're hoping to achieve. Of course, you can bet that PROMARK's line of marching tom mallets have something for every taste, and as always, you can make your choice easier by starting with the best sellers. For example, the ATA20I Indoor Marching Tenor Mallets boast a durable aluminum shaft and a textured rubber grip that's very comfortable to hold. Additionally, these mallets project an impressive amount of volume, so you'll have no problem making your percussion talents realized by everyone in attendance.

Another one of PROMARK's more popular options is the ATH2 Felt Tom Mallets. Featuring hickory shafts and hard felt ball ends, these mallets have incredible rebound, and their articulation is nothing short of top-notch. In fact, the same can be said for the Traditional Marching Tom Mallets. With their black satin aluminum shafts, felt ends, and soft, non-slip grip, these mallets are a professional yet affordable solution to ensuring every hit of your tom is clear and precise.

No percussionist should ever underestimate the significance of their sticks or mallets. They're your tools of the trade after all, and the ones you go with should never let you down while you're in the middle of doing what you do best. Thankfully, PROMARK puts the same great deal of passion into their mallets as they do their sticks, and any one of their marching tom mallets will be sure to impress you.