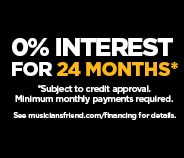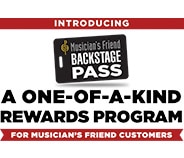 all
Open Box
Results 1 - 7 of 7 matches
Private Reserve

$3,699.00

List:

$4,699.00

$2,959.20

Compare

Compare Now

site1prod514782

Private Reserve

$3,599.00

List:

$4,649.00

$2,879.20

Compare

Compare Now

site1prod514783

Private Reserve

$2,999.99

List:

$4,199.00

Compare

Compare Now

site1prodJ21566
Martin guitars are legendary for their outstanding quality and tone, and the Martin HD-28 dreadnought is one of the finest examples of their guitarmaking expertise. The HD-28 is one of the most popular Martin models produced today, based on the iconic pre-war dreadnought design that Martin originated, one of many innovations in guitar construction that the company can boast throughout its long history. The company was founded by C.F. Martin, a German immigrant, in 1833 in New York City. He moved the company to Nazareth, Pennsylvania in 1838, where it remains to this day, a family-owned business run by great-great-great-grandson C.F. "Chris" Martin IV.

The dreadnought design had its origins in 1916, when guitars were beginning to gain in popularity as band instruments. Most guitars of the time were smaller, parlor-type instruments, but with the rise of the guitar as an integral part of a larger ensemble, the need arose for a design that provided a louder, more powerful tone. This new design featured a larger, deeper body that produced much more volume, especially in the bass register. The name came from the Dreadnought class of battleships that had been introduced several years previously and had caught the public's attention; at the time, they were the largest, most formidable weapons on earth, with nothing to fear, hence, Dreadnought. As the new guitar design was deemed to be as loud as a canon, the name seemed a natural fit. Today, it is perhaps the most common body style for acoustic guitars from all manufacturers, and dreadnoughts comprise some 80 percent of Martin's total sales.

Today, the HD-28 recalls the pre-war glory days of the model, long prized by players and collectors for its stellar tone and elegant styling, including scalloped bracing and herringbone purfling, the stylized strip of trim that adorns the body and is designated by the H in the model name. It is available in several variations, including the Standard, crafted with a solid Sitka spruce top, solid rosewood back and sides, mahogany neck with ebony fingerboard, and the classic zigzag backstrip. The HD-28V Vintage sports some popular pre-war appointments such as butterbean tuning machines, diamond-and-squares fingerboard inlays, and forward-shifted scalloped bracing, while the HD-28VE acoustic-electric model incorporates a Fishman Ellipse Blend amplification system, with a flexible soundhole-mounted mini condenser microphone for outstanding amplified tone. The HD-28E Retro was painstakingly modeled after a classic 1941 D-28 from the Martin Museum, and updated with modern enhancements like a High Performance Neck taper and a Fishman F1 Aura+ electronics system, for unparalleled tone when amplified. Whether you're a folk singer, bluegrass picker, or just plain lover of finely crafted acoustic guitars, the Martin HD-28 sets the standard by which all others are judged. Order yours today and judge for yourself!
Martin HD-28 Starting at: $2949