Live Wire Microphone Cables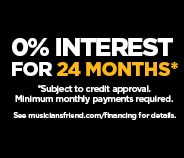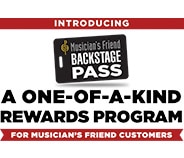 all
No Results Found
Quick Search Tips:
Try just one or two terms.
Instead of using the search box, find your gear by clicking the product category tabs and other navigation links.
Try varying the spelling to see if the word is spelled correctly.
Check out the items below that are suggested based on your search terms.
We'd love to help you find what you're looking for-call us anytime at 800-449-9128.
Suggested Items:
You could have the strongest pipes on the planet, but in order to make your skills realized by an audience, your microphone cable needs to be built strong and with the finest components. With that in mind, you don't need to look any further than Live Wire for a microphone cable that was made with your aspirations in mind. Found in concert stages and recording studios all over the globe, Live Wire microphone cables have a reputation for their improved noise rejection and top-notch shielding, and this catalog is loaded with options.

Those who are familiar with Live Wire would be glad to tell you about the exceptional durability and sound quality of their microphone cables. In fact, it's easy to tell how trusted Live Wire cables are from the large amount of best sellers in this section. Take for example, the XLR (M) – 1/4" (M) Patch Cable. With its superior winding and sturdy construction, this 10-foot cable is renowned for its ability to eliminate hums, buzzes, and crackles.

Now, if it's even more freedom of movement that you're after, go with the EXMS25 Mic Cable. Boasting an on/off switch, Neutrik connectors, and equipped with a 95% low-noise shield, this cable is 25 feet in length, and its flexible design means you don't have to worry about kinks and twists. Or, maybe you're looking for a cable that matches one XLR female to 2 XLR males... in which case, check out the popular XLR(F) – Dual XLR(M) Y Cable. Like every cable Live Wire constructs, this one is made to withstand countless amounts of use, whether you're laying down tracks or giving the live performance of a lifetime.

No engineer or musician should ever underestimate the quality of their cables. After all, the connection you make with your audience starts with the connection you make between you and your equipment, so it only makes sense to go with a microphone cable that has proven time and again to be reliable. In other words, it only makes sense to go with a microphone cable from Live Wire.