Microphones & Wireless Systems
Ways to Shop
Best Sellers

Items with Free Gifts

Items with Rebates

On Sale

Price Drop

Restocks

Top Rated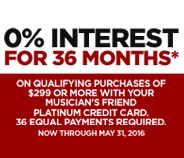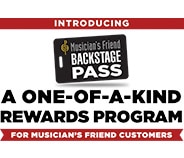 all
Open Box
Results 41 - 60 of 1576 matches
Page:
< Prev
1
2
3
4
5
6
of
79
Next >
Top Rated

Compare

Compare Now

site1prodH79729

Top Rated

Compare

Compare Now

site1prod270104

Best Seller

Compare

Compare Now

site1prod270793

Best Seller

Compare

Compare Now

site1prodH95343
The simplest way to describe a microphone is as a machine that turns vibrations into an electrical signal. A better way to think about the mic might be as a tool to make your voice heard in every corner of a massive venue, or immortalize it in a recording. Still, understanding the basic way that they work is a good first step in truly appreciating your microphones and wireless systems.There are two primary types of microphones to choose from. The first is the condenser, which contains a moving metal diaphragm next to a fixed plate. You can find condenser microphones virtually everywhere, from a tiny one inside your phone to a high-end model in a laboratory or recording studio. The other primary type is the ribbon mic. They pick up sounds in broad areas ahead and behind, but cancel out sound from the sides. In a professional studio setting, this can be used to set up a "Blumlein pair" of crossed-over figure-8s, allowing directional sound to be recorded. Other response patterns are available with various types of condenser microphones. Some of our top brands in this category include: Shure, Audio-Technica, AKG, Neumann, Telefunken, Sennheiser, Blue Microphones, and much more.

The legendary Shure SM58, for example, is an incredibly popular mic for vocals because of its cardioid pattern, which picks up sounds in a wide area directly in front of the microphone and ignores sound from behind, where monitors and speakers might otherwise cause feedback. Other variations on this pattern supercardioid, hypercardioid and subcardioid have similar response, but can also pick up some sound from behind. The most targeted response pattern belongs to shotgun microphones, which are sensitive to a long, narrow field directly in front of the mic. This focus makes them perfect for accurate pickup on TV and film sets or in locations with a lot of background noise.Other specialized microphones are made for specific uses, such as the Yamaha SubKick, which picks up sub-100Hz frequencies to help accurately reproduce the full power of bass drums and floor toms. For any type of microphone, you might also want to take a look at some accessories such as booms and arms, windscreens, shockmounts and pop filters.If you plan to take a mic on the move, there are plenty of wireless systems available. These may support one or more mics, so you can have as many as you need for the act and your venue. Wireless microphones come in full-size versions, as well as compact wearable monitors that are perfect for emcees, hosts or DJs.Once you've got your mic and picked out and the hardware to go with it, you'll be ready to get recording and performing in time
.
You are changing the Ship-To country.
Our product catalog varies by country due to manufacturer restrictions. If you change the Ship-To country, some or all of the items in your cart may not ship to the new destination.
{"reportSuiteIds":"","prop2":"","prop1":"","prop5":"","prop6":"","prop3":"","prop4":"","channel":"","linkInternalFilters":""}
category
site1YN
/microphones-wireless-systems
cat|site1YN
?pageName=category-page&N=511780