MXL Microphones
Ways to Shop
On Sale

Items with Free Gifts

Best Sellers

Open Box Gear

Top Rated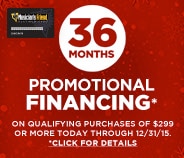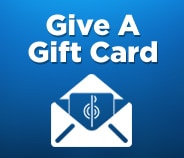 all
Open Box
Results 41 - 60 of 75 matches
Page:
< Prev
1
2
3
4
Next >
New

Compare

Compare Now

site1prodJ23383

Best Seller

Compare

Compare Now

site1prod273155

Best Seller

MXL 990 Ribbon Microphone

The result of great engineering, the MXL 990 Ribbon mic excels in the most demanding recording applications....

Compare

Compare Now

site1prod271313

Best Seller

Compare

Compare Now

site1prodJ19951
Best Seller

Compare

Compare Now

site1prodH83288

Top Rated

$199.99

List:

$299.99

$175.99

Compare

Compare Now

site1prodH87199

Best Seller

MXL 2003A Condenser Mic

Built for critical recording chores, such as acoustic instruments, the MXL 2003A's low-noise, balanced...

Compare

Compare Now

site1prod621065

New

Compare

Compare Now

site1prodJ23379
Best Seller

$299.99

List:

$399.99

$263.99

Compare

Compare Now

site1prodJ21169

Top Rated

Compare

Compare Now

site1prod273100

Best Seller

Compare

Compare Now

site1prod271093

Best Seller

Compare

Compare Now

site1prodJ15119
From the second you press record until the last note you play, MXL microphones are ready to capture all of it. Designed so that artists can connect with their music even more, every high-end MXL mic was crafted with a focus on depth and tonal clarity. When you want to get the truest representation of your music in a recording, stand behind an MXL microphone. Part of the Marshall Electronics family, MXL was created so that more musicians would have access to top-quality microphones. Using better parts, better technology and better design, MXL is helping redefine where artists can perform and record. Unique in appearance and versatile in application, every microphone in this section offers something different, so take some time to explore them all - you'll be glad you did.

From condenser, dynamic and ribbon microphones to accessories and full mic packages, MXL has a mic for every type of recording artist. If you're looking for a microphone that's professionally crafted to change tonality on the fly, you need to check out the GENESIS II Tube Condenser Microphone. With a vintage tube sound and distinct glossy body, this mic can shift between tonal characteristics and uses only hand-selected vacuum tubes.

If you're after something even more versatile, you should invest some time looking at the 990 USB Powered Condenser Microphone. Plugging right into your computer, this mic is PC and Mac compatible, has an FET preamp with balanced output, and a gold-sputtered 6-micron diaphragm. Using the most advanced digital technology available, this microphone brings the studio to you wherever you are. And if one mic isn't enough, there are even full packages available, like the 800 Series Microphone Bundle, that mix and match a variety of microphones, ensuring you always have the right tool at your disposal.

B Real of Cypress Hill, legendary Snoop producer Scoop Deville, Oscar-winning singer/songwriter Ryan Bingham and so many others all rely on MXL mics to ensure their music sounds exactly as intended. If you're building your own studio, or are just interested in enhancing your home sessions, go with MXL microphones, the brand the professionals use.