MIDI Keyboard Controllers
Ways to Shop
Best Sellers

Items with Rebates

On Sale

Price Drop

Top Rated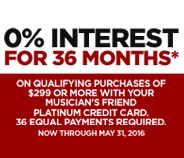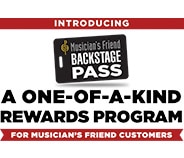 all
No Results Found
Quick Search Tips:
Try just one or two terms.
Instead of using the search box, find your gear by clicking the product category tabs and other navigation links.
Try varying the spelling to see if the word is spelled correctly.
Check out the items below that are suggested based on your search terms.
We'd love to help you find what you're looking for-call us anytime at 800-449-9128.
Suggested Items:
Making the best music demands the best equipment, whether you're on stage or in the studio. From live performers and songwriters to studio musicians and sound designers—no matter your individual style and needs, you stand to benefit from the flexibility offered by a MIDI keyboard controller. Connected to your synthesizer or workstation, your keyboard controller becomes a gateway through which creativity can flow. Our selection of MIDI controllers offers the versatility to control virtually the entire range of modern music hardware and software. From compact models that easily pack up for the road to full 88-key controllers that deliver the ultimate functionality, there are plenty of choices to satisfy any creative professional. Get started by choosing the key count that's right for you. How much space is there in your studio? Do you play two-handed? Will your controller live at home or come with you on the road? These are all important questions to ask when determining how many keys are ideal. Next, look for the feature set that meets your needs. Some models feature a bevy of faders, buttons and knobs to give you intuitive hands-on control of attached devices, while some offer aftertouch support, allowing you to further refine your sound. A range of available actions opens up further customization options for your new MIDI controller. If the piano is your primary instrument, consider a weighted hammer action for a natural, familiar feel. For a lighter touch, opt for a semi-weighted action. If speed and precision are key to your performance, the synth action may be the choice for you. Whatever you prefer, you'll find the controller to match! From the studio to the stage, the MIDI controller is an invaluable way to add a whole new dimension to your music. Whether you use it for melody, percussion or effects, the perfect controller is waiting for you
.
You are changing the Ship-To country.
Our product catalog varies by country due to manufacturer restrictions. If you change the Ship-To country, some or all of the items in your cart may not ship to the new destination.
{"reportSuiteIds":"","prop2":"","prop1":"","prop5":"","prop6":"","prop3":"","prop4":"","channel":"","linkInternalFilters":""}
category
site1CMAC
/midi-keyboard-controllers
cat|site1CMAC
?pageName=subcategory-page&N=500286