Denon Mixers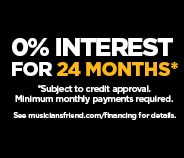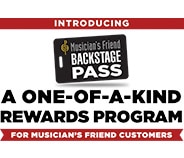 all
No Results Found
Quick Search Tips:
Try just one or two terms.
Instead of using the search box, find your gear by clicking the product category tabs and other navigation links.
Try varying the spelling to see if the word is spelled correctly.
Check out the items below that are suggested based on your search terms.
We'd love to help you find what you're looking for-call us anytime at 800-449-9128.
Suggested Items:
Mixers come in a lot of different varieties, from huge studio behemoths to portable band models. But some of the hardest-working mixers in the industry are DJ mixers, and those are Denon's specialty. Pulling off a great show when you hit the booth isn't an easy task, but when you've got Denon mixers at your fingertips, you'll be ready to nail every performance without breaking a sweat.

Just starting out in the world of DJing? Denon has some great mixers for getting up and running, such as the DN-X120. Compact and straightforward, this is a no-nonsense two-channel mixer with a comfortable learning curve so you'll be totally in touch with the tunes in no time. Under the hood, the DN-X120 hides some impressively advanced hardware, giving you professional-level performance that fits even the tightest budget.

If you need more than two channels, Denon is more than ready to accommodate: just turn to models like the DN-X500, DN-X1100 or DN-X1600. You can easily take these mixers on the road with a portable DJ setup and they're comfortable in a permanent home in the club as well. Consider the 500 if you'd like to put your mixer in a rack, or the 1600 if you want a huge assortment of high-tech digital features.

Of course, no mention of Denon mixers would be complete without bringing up the DN-X1700. Denon designed this model specifically for professional DJs, and it's packed with top-tier studio hardware. It also has the distinction of being the first-ever DJ mixer with a built-in 32-bit DAC output, which is honestly just scratching the surface of what it can do. If you've been searching for the ultimate DJ mixer, the DN-X1700 certainly belongs on your short list.

All the other hardware that you bring into the booth with you has to go through your mixer, so it's definitely important to make the right choice. Fortunately, Denon makes that choice an easy one: all you have to do is choose the mixer that best fits your personal needs and preferences, and you'll see from the first use that Denon absolutely lives up to its great reputation.