Ways to Shop
On Sale

Price Drop

Best Sellers

Open Box Gear

Top Rated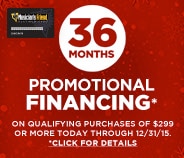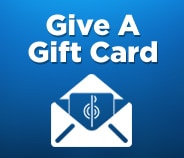 all
Open Box
Results 21 - 40 of 75 matches
Page:
< Prev
1
2
3
4
Next >
Price Drop

Compare

Compare Now

site1prod450627

Top Rated

Compare

Compare Now

site1prodH81276

Price Drop

Compare

Compare Now

site1prod453090

Top Rated

Compare

Compare Now

site1prod450193
Best Seller

Compare

Compare Now

site1prodH76096

Best Seller

Compare

Compare Now

site1prodH76082

Best Seller

Compare

Compare Now

site1prod451600

Top Rated

K&M Heavy Duty Music Stand

This stand has been improved with a larger desk and a non-slip clutch with teeth. Elegantly designed, stable...

Compare

Compare Now

site1prod472167
Music stands are an invaluable piece of equipment for musicians from all walks of life. Whether you're a classically trained musician working on a piece, a busker with a book full of songs and chord changes, or a conductor leading an orchestra through a beautiful concerto, a music stand can keep your important charts and notes close at hand. When the time comes to pick out the music stand that is right for you, there are a few things to keep in mind. First and foremost, how many stands do you need? Are you purchasing for a large group, perhaps a school band or orchestra? If so, there are several bundles available to you for purchasing in bulk. If, on the other hand, you're looking for only one stand, there are more than enough options available to suit your needs. Many music stands also offer a folding feature that is great for rooms where space is at a premium. These stands can be set up when needed and quickly folded down when not in use for easy storage. If space is not necessarily an issue, then many stands actually offer additional space for your needs. Stands such as the M51 Fourscore or the M54 Regal Conductor's Music Stand, both from Manhasset, offer plenty of room to effectively layout your musical booklets and charts. With more space on your stand, you can look ahead while performing so you know what's coming up as you're playing. Whether you're looking for a special, vintage styled stand for yourself, or a large bundle of stands for a classroom or pit environment, there is a music stand or set of music stands that are perfect for your needs. From individual performers to larger groups, musical stand can help keep you aware and focused on your music so you can make the most of your performance
.
Music Stands Starting at: $0.99