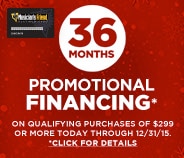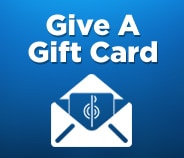 all
Open Box
Results 161 - 180 of 252 matches
Page:
< Prev
1
...
7
8
9
10
11
of
13
Next >
Best Seller

Compare

Compare Now

site1prodJ16972

Rebate

Compare

Compare Now

site1prodJ19072

Compare

Compare Now

site1prodJ18793

Compare

Compare Now

site1prodH76639
Best Seller

$1,599.99

List:

$2,133.32

Compare

Compare Now

site1prodJ19209

Private Reserve

Compare

Compare Now

site1prodJ14333

Compare

Compare Now

site1prodJ16991

Compare

Compare Now

site1prodJ19239
Top Rated

Compare

Compare Now

site1prodH76628

Compare

Compare Now

site1prodJ16968

Compare

Compare Now

site1prodJ19237

$1,099.00

List:

$1,549.00

Compare

Compare Now

site1prodJ19244
Compare

Compare Now

site1prodJ16730

Compare

Compare Now

site1prodJ16977

$2,625.00

List:

$3,750.00

Compare

Compare Now

site1prodJ16941

Compare

Compare Now

site1prodJ16665
Private Reserve

$4,499.00

List:

$6,351.00

Compare

Compare Now

site1prodJ19571

Compare

Compare Now

site1prodJ16729

Rebate

Compare

Compare Now

site1prodJ19068

Compare

Compare Now

site1prodJ18790
We're ramping up for NAMM 2015—the premiere showcase for the latest in music gear and instruments. The show runs January 22-25, 2015 in Anaheim, California and to get a jump start, we're putting you front and center with sneak peeks and sweet deals.

NAMM 2015 Early Releases Shop a collection of hot-off-the-press acoustic and electric guitars, keyboards, drums and other music gear. Our Early Access collection includes amazing deals on guitar and bass amps and effects, music software, DJ gear and pro audio equipment. You'll find everything from humble harmonicas to live sound gear and lighting as well as everything you need to record, mix and perform your music.

We've got our ear to the ground and will keep you posted with all the late-breaking news, rumors and music equipment announcements from NAMM. Be sure to sign up for email updates to stay in the know as the latest gear is unveiled. Deals from Top NAMM Exhibitors All the big gun music gear brands will be at NAMM and we've hand-picked a selection of killer deals to get the show rolling. Guitars and basses from Fender, Gibson, Taylor, Gretsch, Squier, Epiphone, PRS, Martin, Ibanez. Guitar amps and effects Fender, Marshall, Peavey, Zoom, BOSS, Vox, Electro-Harmonix and many more. Pro audio from top names like Shure, Mackie, Pioneer, QSC, TC Helicon. Drums and percussion from major brands like Pearl, Ludwig, Mapex, DW, Zildjian. You'll also find a crucial selection of accessories including guitar straps, cases, picks, cables and tuners.

2014 NAMM Best Sellers and Hot Products While we're all eagerly looking forward to seeing what this year's show brings, 2014's NAMM was packed with awesome gear debuts. Our buyers have put together a jaw-dropping selection of last year's hottest items, pricing them to move and make way for the latest NAMM intros. Shop for guitars, drums, pro audio, amps and effects, keyboards and MIDI and all the essential accessories at the guaranteed lowest prices in the known universe. What is NAMM Anyway? NAMM stands for the National Association of Music Merchants. The association puts on two major trade shows each year with the Winter show traditionally being the biggest event of the year. Hundreds of top music instrument and gear manufacturers gather at the Anaheim Convention Center each January to unveil the latest and greatest innovations in musical products, recording technology, sound and lighting. The Musician's Friend buying team will be there in force to scoop up all the coolest gear to help you create and perform your music.