The Best Rewards Program there is for Musicians
Backstage Pass is simply the best loyalty program you'll find at any musical instruments retailer. You get 8% in rewards points, free shipping on everything (even heavy and oversize items), early access to great deals, VIP service from our call center and more. Plus, it's totally free.
Learn More About The Backstage Pass Rewards Program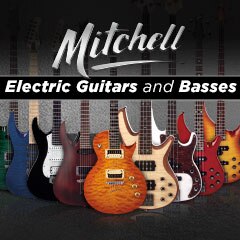 Mitchell's Launches New Electric Guitars for the First Time
The new line of Mitchell electric guitars are carefully crafted instruments that include a full range to fit every player's style and tone, from $99.99. Mitchell's fresh designs include faster necks and fretboards, an expert build quality at an incredible value and electronics that deliver dynamic sounds. Whether you're upgrading your setup or looking for another guitar for your arsenal, you need to see what Mitchell has to offer.
View The Mitchell Electric Guitar Line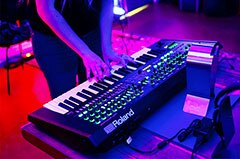 5 Hot New Roland Units Revealed at 909 Day
Rumors have been burning up on the web recently as Roland's 909 Day mass-release of gear and technology approached. Now it's here and we've got early details on a quintet of some of the coolest units in this massive launch.
Read Reviews About The Roland Units At The Hub