More Info About Free 2-Day Standard Ground Shipping
Close Window
true
Zoom
tier1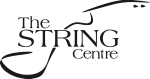 Product

464182
The String Centre

Series 50 Violin string set
The String Centre's Series 50 Violin String Set is made of economical synthetic core strings, originally supplied with the Bellafina 50 series instru...Read More
Musician's Friend BackStage Pass
Earn up to 104 (1x) in bonus points today for this item!
Free Shipping

Top Rated

Top Seller
The String Centre's Series 50 Violin String Set is made of economical synthetic core strings, originally supplied with the Bellafina 50 series instruments. These strings produce a warm and powerful tone rivaling strings costing four times as much.
/pdp/reviews/productReviews.jsp
Loading....
Good quality (8)
Functional (3)
Improves sound (3)
Practicing (6)
Back-up (3)
Reviewer Profile:
Novice (5)
Easy To Use
Functional
Good Quality
Comments about The String Centre Series 50 Violin string set:
I a professional guitarist but I'm still learning about violin strings......these feel just fine on my fingertips. They seem to produce an adequate tone when I bow correctly.....but remember I'M NEW AT THIS....SO I HAVEN'T FIGURED IT ALL OUT YET! I bought them because they were very inexpensive. As I get better I'll try more expensive strings to see if there is a marked difference or not.
Good Quality
Improves Sound
Comments about The String Centre Series 50 Violin string set:
I was pleasantly surprised at the quality of sound, changing from student strings to the Series 50 Violin strings.....I am very pleased.
Hard To Install For Novic
Comments about The String Centre Series 50 Violin string set:
install instructions included would help novice
Comments about The String Centre Series 50 Violin string set:
These strings are being used to teach a beginner. They have great tone and are of good quality.
Comments about The String Centre Series 50 Violin string set:
these are great strings for the money, have tried other brands of cheap perlon strings with no luck, but the 50 series are a winner.
Good Quality
Improves Sound
Comments about The String Centre Series 50 Violin string set:
Excellent for practicing.
Easy To Use
Functional
Good Quality
Improves Sound
Very Good Cost
Comments about The String Centre Series 50 Violin string set:
Good product. I had reservations with the price being so low; however, after playing them for awhile I have decided to see how long they continue to hold the good sound!
Comments about The String Centre Series 50 Violin string set:
Ordered a few sets of these strings on a whim, planning to fix up a couple of old 4/4 fiddles to resell and didn't want to put a LOT of money into strings. These are a Perlon-core string, similar to Thomastik Dominant, which are pretty expensive compared to these.

First off, the quality of these strings surprised me, and they made these old fiddles really come to life. So, I put another set on one of my personal violins, and the tone that came from it was really sweet and deep, not harsh and tinny like I was expecting from cheaper strings. They have a nice "touch" too, and create a plesant "bite" when bowed lightly, and seem to be rather flexible, much more so than regualar steel fiddle strings.

The only negatives I would give them is the E string, which sometimes "squeals" a bit too much and is light and rather tinny. They are also a bit shorther than most 4/4 strings, which could cause a problem for longer-scale instruments. They come very simply packaged, in clear sealed cellophane liners with the string # designation printed on each with no other info, inside of a plastic pouch, so you are not paying more for fancy packaging. But, for the money these can't be beat, and they should work fine on most all fiddles.

Time will tell how durable they are, but they seem to be well-made and the ball ends are secure and solid, and the wrapping is nice and smooth. Of course, they won't get the tone and volume of Thomastik Dominants, but if you have a fiddle that seems a bit "raw and tinny" do yourself a favor and pick up a set of these strings - - I'll bet in most cases you'll see an immediate improvement in the tone of your instrument. For the $$ it's really a no-brainer.
Comments about The String Centre Series 50 Violin string set:
Everything went really well, These were shipped the same day and arrived within the week... faster than anticipated. I was advised on all shipping details by email and am very pleased with mf and the whole arrangement. I will be using them in the future. pro
Very reasonable price,,, Avg 20-30 at the stores,
$10.00 a set through MF.
they came in good quality, fresh strings, good packaging and very useful.
Ball ends were secure, the strings were dimensionally accurate and consistent over the length,
they were the right length and color coded. I also liked the individual tagging of the strings for identification so I could compare them with the original strings on the violins before installation.
nice strings, good polish on the metal with no oxidation or rust and individually packaged as well as contained within the set. I would recommend these. Very Good.
Excellent price. good quality for the strings,,, I checked Dayton OH, Columbus OH, Cincinnati OH, and Indianapolis IN and found similar sets selling for much higher at the stores. These were well worth the price, and very convenient to order.

Thanks MF, I ordered 3 sets.
Comments about The String Centre Series 50 Violin string set:
They were shipped the same day or the next, they arrived within the week. I was pleased.
As a test. this went really well.
I will use them in the future.
paid with paypall and received all confirmations applicable.
The feature I liked was they were individually wrapped, with tags on the wires for each string so after opening the general package and individual package there was still a reminder which wire I was working with.
color coding makes no difference as each manuf has its own wiring code. These were ok. sometimes when changing strings I'm confused between the original strings color coding and the new sets.. tagging the wires is good for an apprentice idiot like myself.
After seeking violin strings and finding similar strings selling for $20-35.00 in the dayton area-- 120 mi radius, I ordered three sets of strings of the Series 50 for $10.00 ea.
I am very satisfied with Musician's Friend as the strings arrived within the week, faster than I anticipated, and were good quality strings. They were not hi-line strings but for the three practice violins which I have they worked well. I am very pleased to recommend the Musician's Friend group as they kept me in touch on the order and expedited as I would like. I have no problems placing other orders with MF... I have ordered in the past and feel their materials are useful and very reasonable. Thanks MFs. I'm a believer.
ps. I ordered 3 sets, they were all good. I usually won't rate a 10 as there is always room to go but I have no complaints period with this order, it gets a 10.
hb
The strings were all labeled in the package with ball ends and wrapped ferrules to prevent damage to the string holders. They were the right dimensional widths and lengths and no unpolished spots on the wires and were in good condition within their packages which means they were not old-shelf items. The packaging was professional and showed commercial processing and in-general were commercial grade production. i.e. good strings, very good price. I would recommend them to students and semi-pro's. My violins are not symphonic quality so I can't speak to ultra-professional uses but at my level they are good quality.
I traveled to cincinnati, dayton, indianapolis, and columbus and found the same strings cost avg $30.00 at the stores, the best I found was $24.00 in indianapolis. These were $10.00 per set... very good.
{ "pageType" : "item_page", "placements" : "2", "placementNames" : "rr1,rr2" }