Orchestral Strings
Ways to Shop
On Sale

Price Drop

Best Sellers

Open Box Gear

Top Rated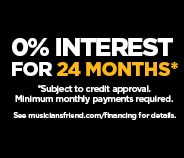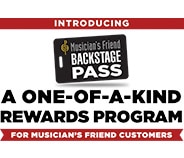 all
Open Box
Results 1 - 20 of 1254 matches
Page:
1
2
3
4
5
6
of
63
Next >
Sale

Starting at $1,009.99

List:

$2,399.99

Compare

Compare Now

site1prodJ05778

Best Seller

$159.99

List:

$236.99

$141.35

Compare

Compare Now

site1prodH75766

Best Seller

Compare

Compare Now

site1prod580939

Best Seller

Compare

Compare Now

site1prod474705
Top Rated

Rees Harps Harpsicle Harp

A great starter harp. The Harpsicle Harp is well designed, sturdily built. and has the correct string spacing...

Compare

Compare Now

site1prod475016

Price Drop

Starting at $79.26

List:

$149.95

$60.62

Compare

Compare Now

site1prodH73551

Best Seller

Compare

Compare Now

site1prodJ14030

Top Rated

Starting at $6.60

List:

$116.40

Compare

Compare Now

site1prod483905
Feast your eyes on the gorgeous craftsmanship of every last orchestral instrument available at Musician's Friend. Built by expert luthiers around the world from Bellafina, Yamaha, Florea, and Engelhardt to name a few, these instruments are priced right and carefully selected to ensure excellence. You'll find violins, cellos, violas, double basses, harps, and other stringed instruments exquisite in appearance and tone. Whether you're a beginner or play professionally, the stringed instruments and outfits at Musician's Friend cover any application, any budget. Grab the accessories you need too: cases, bows, rosin, strings, chin rests, mutes, humidifiers, bowed instrument pickups, and replacement parts—we have them all here! Our 45-Day Lowest Price and Complete Satisfaction guarantees back every purchase so we'll beat any price—just call us with a verified better price and we'll beat it. It's that simple
.
Orchestral Strings Starting at: $1.87