Kustom PA Speakers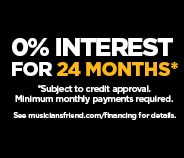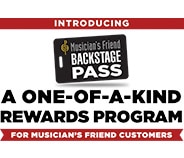 all
No Results Found
Quick Search Tips:
Try just one or two terms.
Instead of using the search box, find your gear by clicking the product category tabs and other navigation links.
Try varying the spelling to see if the word is spelled correctly.
Check out the items below that are suggested based on your search terms.
We'd love to help you find what you're looking for-call us anytime at 800-449-9128.
Suggested Items:
Having a great set of PA speakers is an absolute must for any performance. It doesn't matter if you're in a small club or on the festival stage preparing to perform in front on hundreds of thousands of people, PA speakers will help to ensure you sound your best. Because these speakers are so important to you and your sound, it's crucial that you invest in a set from a company that can be trusted. That's where Kustom comes into play. For over half a century, Kustom has been designing state of the art PS speakers for performances of all shapes and sizes. With the experience and the know-how, Kustom has become a go to name for performers throughout the industry.

Kustom offers a number of fantastic PA options for all different purposes. This is good news because it means that regardless of your intentions, you'll find Kustom PA speakers that are exactly what you need. If you're a little overwhelmed by the selection, don't worry! You may want to start by simply checking out some of our best sellers. The KPC10 10" PA Speaker Cabinet with Horn Pair, for example, are an easy to transport set with a high quality sound at a surprisingly low price. Perfect for smaller venues and coffee houses, these PA speakers deliver a clear separation of frequencies for crisp, full-range reproduction.

Of course, on the other hand, if you're looking for PA speakers to fill a larger venue, the KPC215HP Powered Speaker Pair is the only way to go. These two towers of power are perfect for delivering rich, balanced tonality with impressive accuracy. Best of all, these PA speakers are available at a price that won't break the bank, making them a worth investment for any performer.

Kustom is committed to their clients. If you're in the market for an impressive set of PA speakers, there's no doubt that you've come to the right place, and that Kustom is the name that can deliver them to you.