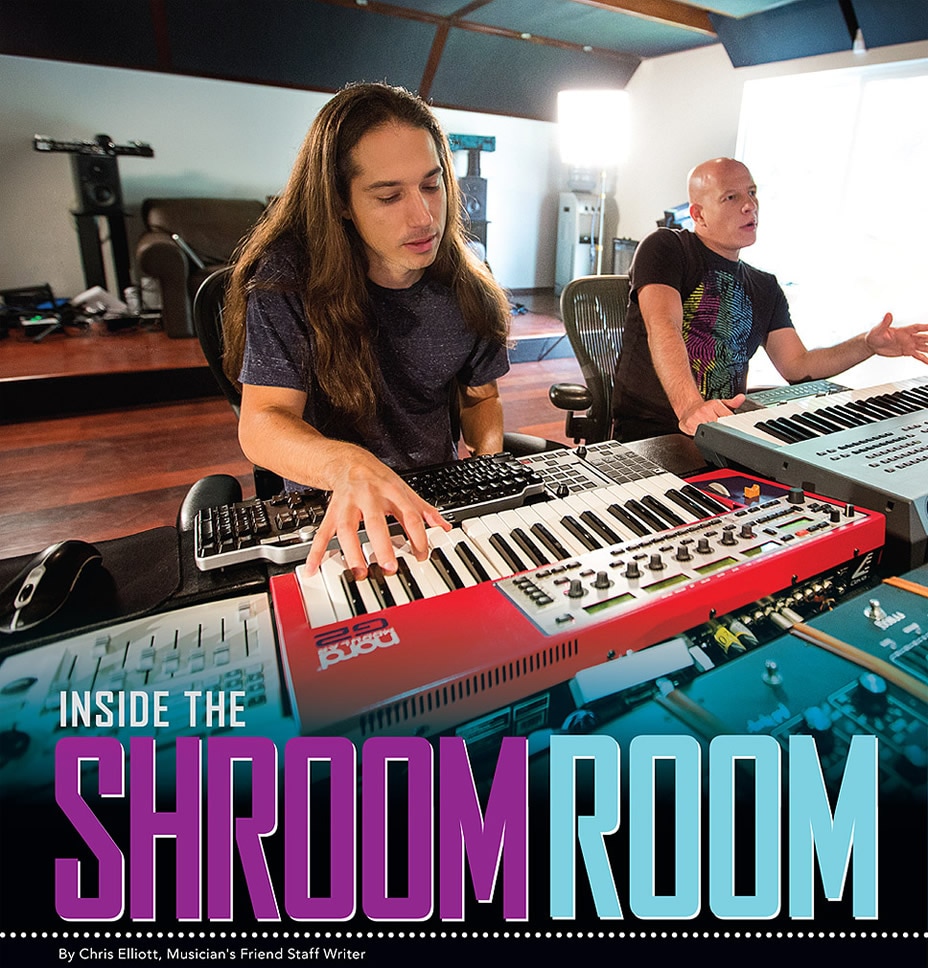 I
nfected Mushroom are an EDM duo from Israel who now live in the United States. They are known for their instrumental prowess, their vocal intensity, and their relentless dance grooves. Musician's Friend caught up to Erez Eisen and Amit Duvdevani on a one-day break from their hectic fall tour. As they prepare material for a 10th studio album and perfect their mastery over the Emulator from Smithson Martin, we ask them about gear, music across the world, and the appeal of EDM.
Musician's Friend: Has moving to L.A. influenced your music?
Eriz Eisen:With the hectic touring that we do, this is a good base to go out from, as it is harder to travel from Israel. I think our music's changed a little bit because our influence changed over the years, not only because we moved to the United States.
Amit Duvdevani: It's easier to do collaborations here. We collaborated, for example, with The Doors and Korn and Jane's Addiction and Perry Farrell. We could never put down these collaborations from Israel.
MF: Is the EDM scene thriving in Israel currently?
EE: In Israel the scene was always big. Even when we started