International Customers
Live Outside the U.S.? No problem!
Musician's Friend now ships most new and all used music gear to Canada,
the UK, Japan, Australia, New Zealand — and over 100 other countries!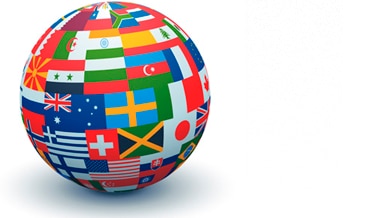 Plus, all international orders are covered by our industry-leading purchase policies:
Look for this globe icon

to spot music gear that's eligible for international shipping. Click the link to view the specific countries the item ships to.
Not seeing the gear you're looking for? Call us at (801) 501-8110 or
contact us with your requests or questions.
Remember to check back often — the list of music gear that can ship internationally keeps growing!
Special notes:
We accept most credit cards. Upon checkout we collect purchase price in USD only.

We will estimate shipping & VAT charges to your country even though you will be responsible for any duties or taxes associated with the delivery of goods.

All electronic items are built to USA electronics specifications and may need additional modifications or converters in countries other than the USA and Canada.

All DVDs are encoded for USA and Canadian use.