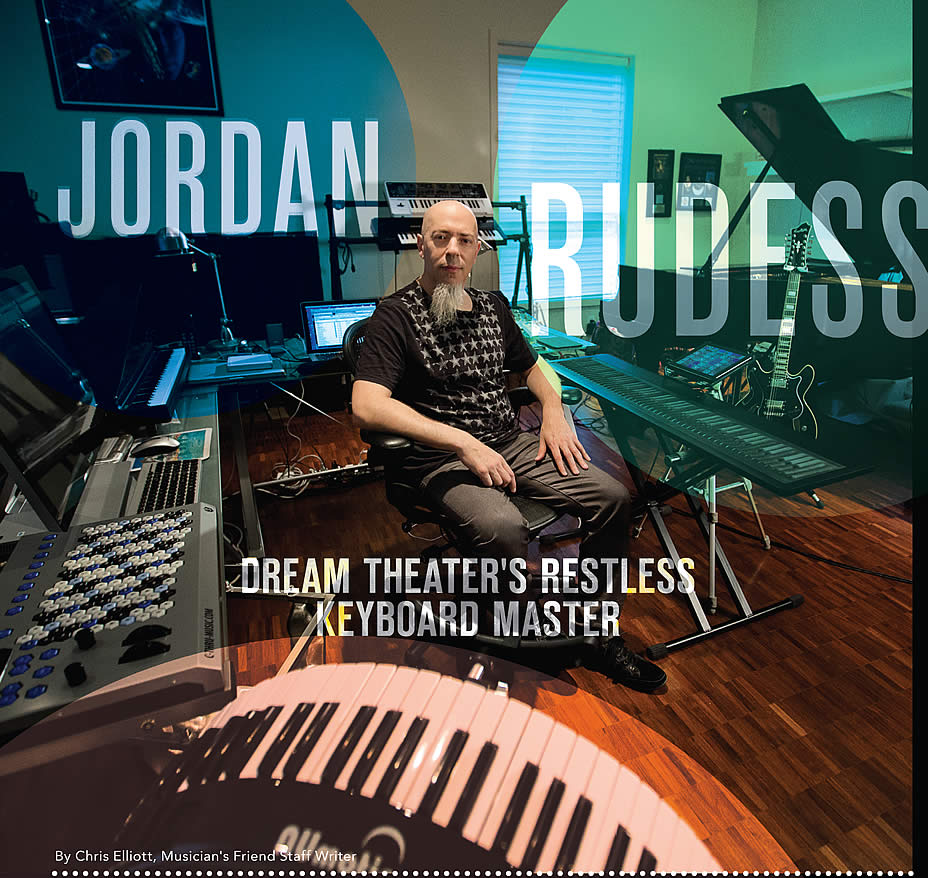 n an age of producer-driven, computer-generated music, Jordan Rudess stands as an icon of virtuosity within amplified modern music. His technique is nonpareil, his harmonic imagination is vast, and his passion is without limit, and as such, he has emerged as a standard bearer for quality and innovation within the field of progressive metal. As the keyboardist for Dream Theater, the reigning kings of their genre, the audience for his thrilling musicality has swelled into the millions.
Musician's Friend: Have you collected the important keyboards as they came out? Were you the first kid on your block to have a Yamaha DX7, the first with a Korg M1?
Jordan Rudess: I have a lot of these instruments, but I was never really into the collector's mindset. As I've been going through my path as a keyboardist, it's kind of been more about the ones that really matter to me. I don't necessarily like to collect. Especially when I was younger I wasn't into holding
onto like the older gear. I didn't have any real feeling about it. I kind of like having different keyboards even if I don't play them that much. I'm happy as long as I can make the sounds that I want. These days with my Korg Kronos and my computer there are certain tools that are just so powerful sonically speaking you can cover a whole lot of ground.
MF: Your relationship with Korg is very strong these days.