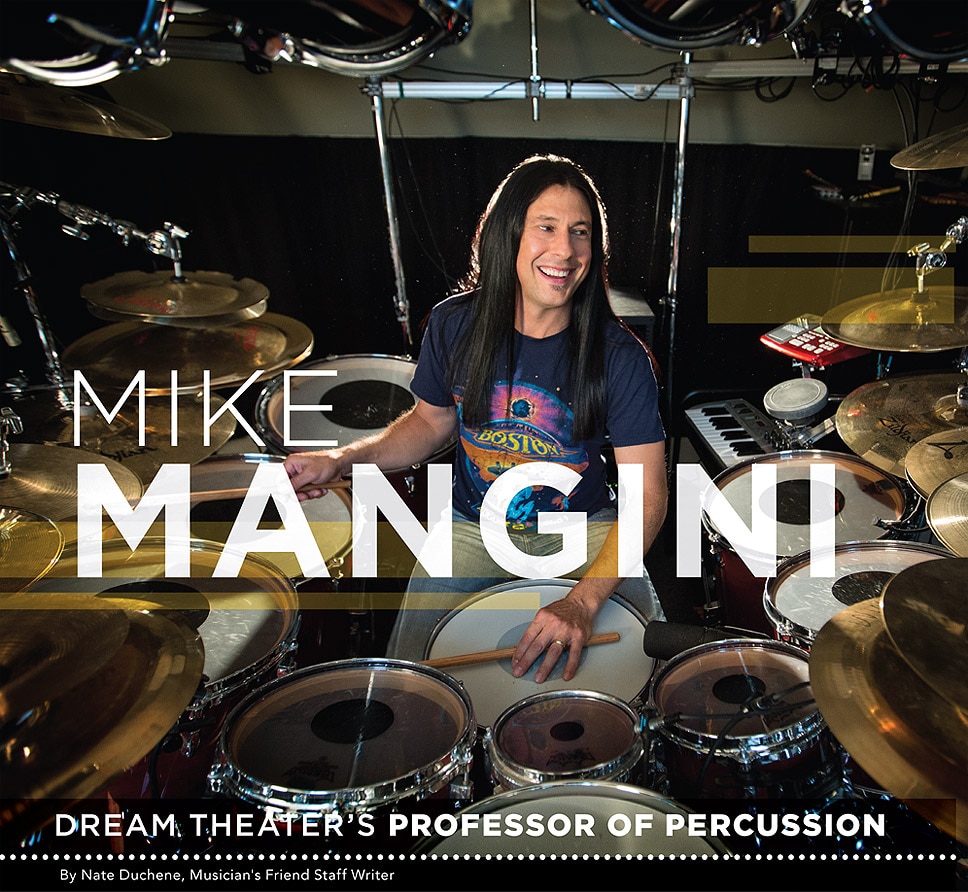 n the riser of academia or the main stage, Mike Mangini's knowledge of percussion shines bright. On a firm foundation of science, Mangini catapulted out of his collegiate years in pursuit of like-minded, collaborative virtuosos. After 20-plus years of playing, teaching and preaching, the perennial student of percussion landed his dream gig: full-time member of Dream Theater. We recently sat down with the former professor.
Musician's Friend: How has your scientific background aided your integration into the band as well as the creative process for Dream Theater?
Mike Mangini: Firstly, I loved athletics more than anything as a child even though I was playing solo drums by age 5 at family weddings. Secondly, I grew into a person that loves to study how things work. I found myself studying cognitive science—why is it that I can do what I can do and this person doesn't, or why can that person do it and I can't? Is it just natural talent? And the answer is absolutely not. Natural talent makes it easier for us, but if it were about natural talent, then there'd be no hope for the rest of us. So cognitive study helped me to look at a student, to look at a bandmate and
ask, "What does this person do that makes them who they are?" So I can take my computer science and math background and break it all down very quickly.
What that means is when I'm in a room with Dream Theater, I feel that I can quickly recognize their musical and personal patterns such that I can relate better to everybody. The best thing is that we all seem to love so many of the same things while composing music, or just playing.
MF: Like you, there are some notable open-handed players—Billy Cobham, Simon Phillips and others. What advantages or limitations have you found with the playing style?