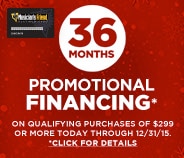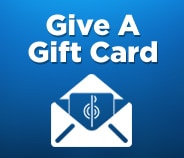 all
Open Box
Results 121 - 140 of 183 matches
Page:
< Prev
1
...
5
6
7
8
9
10
Next >
$384.00

List:

$620.00

$337.92

Compare

Compare Now

site1prod447112

Top Rated

Paiste 2002 Accent Cymbal

Nice way to add color to your set's tone. From the line developed in the early 70s specifically for amplified...

Starting at $44.00

List:

$72.00

Compare

Compare Now

site1prod491397

Compare

Compare Now

site1prodH98422

Compare

Compare Now

site1prod491438
Starting at $79.00

List:

$128.00

Compare

Compare Now

site1prod491396

Compare

Compare Now

site1prodH98425

Compare

Compare Now

site1prod491402

Compare

Compare Now

site1prod447552
Compare

Compare Now

site1prodJ12899

Top Rated

Compare

Compare Now

site1prod447120

Top Rated

Compare

Compare Now

site1prod443515

Compare

Compare Now

site1prodH98437
About Paiste:
Exploration of sound is something that Paiste has been interested in since day one... and it's reflected in their entire innovative catalog. Focusing almost entirely on imaginatively creating some of the most state-of-the-art cymbals on the market today, it's no wonder artists everywhere are trying to work them into their kits. Paiste never settles for what is considered good right now, so if you want to express yourself in exciting new ways, you're definitely in the right section.

From ride and crash to splash, China, gong, hi-hat and band cymbals, as well as general accessories, this section represents the best of what Paiste has to offer. To start, because it's such a massive section, narrow things down by the specific cymbal you'll need. From there, you can begin to explore all the difference in their lineup, helping you find exactly what you're looking for. For example, if you're looking for a crash that represents that true Paiste sound, check out something like their Signature Full Crash. Stunningly crafted with a bright, full, warm tone, it has a shimmering sustain and a balanced mix, making it an extremely dynamic addition to any drum setup. On the other hand, if you want a powerful set to completely outfit your entire kit, turn your attention over to the Alpha Complete Metal Cymbal Pack. Dark, clean and with a quick response, these cymbals are bright and glassy, perfect for anyone that likes to play loudly.

To say that some of the biggest names in the music industry prefer Paiste would be a serious understatement. Alex Van Halen, U2's Larry Mullen Jr., Anthrax's Charlie Benante, Patrick Carney of The Black Keys, Stewart Copeland of The Police, Tony Aldridge of Whitesnake, Slayer's Paul Bostaph, and so many other legends all turn to Paiste when they want to dominate the stage. So if you are ready to crash your way to the top, start with Paiste and see where the music takes you.