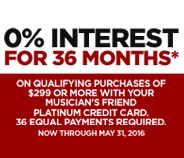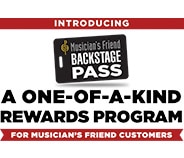 all
No Brand Items Returned
Quick Search Tips:
Try just one or two terms.
Instead of using the search box, find your gear by clicking the product category tabs and other navigation links.
Try varying the spelling to see if the word is spelled correctly.
Check out the items below that are suggested based on your search terms.
We'd love to help you find what you're looking for-call us anytime at 800-449-9128.
Suggested Items:
About Pioneer:
Since 1938, Pioneer has been continuously working on new ways of delivering high-quality sound to music lovers. Consistently on the cutting-edge of pro audio equipment, the Pioneer name can be found in concert halls and dance clubs around the planet. And within this section, you'll find more than enough examples of Pioneer's dedication to providing state-of-the-art audio systems to make an unforgettable night for everyone in attendance.

With digital technology improving by the second, DJ gear is becoming more accessible and user-friendly, and a big reason is because of innovative companies like Pioneer. In fact, Pioneer's skillful team of expert sound technicians and audiophiles are taking advantage of every breakthrough by providing a wide array of tools for DJs to hone their talents with.

For example, if you're in need of a powerful yet compact remix station that's packed with built-in effects, breakdowns and rhythm changes, check out the RMX-1000. Designed specifically to inspire DJs and broaden the creativity of their performance, the RMX-1000 provides intuitive control of your music, and even includes a touchpad section that allows you to add your own parts to the music. Now, if a new controller is what you're after, try the DDJ-SR. A smaller and more portable version of the DDJ-SX, this 2-channel DJ controller is loaded with power, is extremely versatile and seamlessly integrates with Serato software. Additionally, the DDJ-SR has two aluminum jog wheels, multiple performance pads, and a new PAD PLUS feature that adds four extra audio effects to the performance pads. Overall, the DDJ-SR DJ controller is an ideal option for an impressive range of applications, including parities, weddings, clubs and even recording in the studio.

Whether you're just getting started or have already built up a reputation, you can have comfort in knowing that Pioneer's extensive line of DJ systems are trusted worldwide. From controllers and media players to turntables and headphones, Pioneer does it all, so you'll have no problem honing your skills at the club when you incorporate their equipment into your setup.