Portable Keyboards
Ways to Shop
Best Sellers

Items with Free Gifts

On Sale

Restocks

Top Rated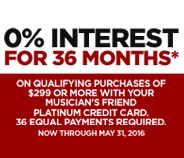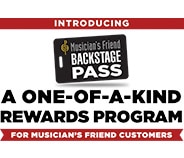 all
No Results Found
Quick Search Tips:
Try just one or two terms.
Instead of using the search box, find your gear by clicking the product category tabs and other navigation links.
Try varying the spelling to see if the word is spelled correctly.
Check out the items below that are suggested based on your search terms.
We'd love to help you find what you're looking for-call us anytime at 800-449-9128.
Suggested Items:
Being a piano or keyboard player can be difficult when you're on the move. It's not exactly easy to pack up a piano and transport it from place to place. Unless you're a touring musical superstar, odds are that you're going to need a viable alternative to a moving crew following you everywhere you go. With a portable keyboard, you can easily tickle the ivories anywhere you go, allowing you to practice and perform anywhere you have an opportunity. The first thing to do when choosing a portable keyboard for yourself is to genuinely assess your skill level. It's important that you have a keyboard that can meet your needs and allow you to grow as an artist. If you are taking the first steps on your musical journey, you will probably be best served by something like the PSRE243 61-Key Entry-Level Portable Keyboard from Yamaha, as it offers a basic set up for you to get acquainted with, without becoming overwhelmed by a wide variety of buttons and settings. If you're an intermediate, try the PSR E333 61-Key Mid-Level Portable Keyboard, also from Yamaha, or the LK-240 Keyboard 61 Piano-Style Lighted Keys from Casio. An intermediate keyboard offers a nice level of customization, while still focusing on learning and improving your abilities. Whatever your skill level, there is a keyboard that can suit your needs.Many keyboards can take up a fair bit of space, though some are known for their exceptional storage capabilities. Take, for example, the Xkey Portable Keyboard from CME. Slim and lightweight, this is a keyboard you can take and store almost anywhere. Likewise, the 61-Key Roll Up Electric Piano from FZone is great for rooms where space is at a premium. This piano actually rolls up for easy storage in something as small as a backpack when not in use. With a portable keyboard that stores away easily, you'll be able to enjoy your instrument without it crowding the room when it's not in use. Finding a portable keyboard that's right for you can result in learning a new hobby or reigniting an old passion. Whether you're a beginner or a serious virtuoso, a portable keyboard can give you the tools you need to hone your craft in your music room, on the road, and anywhere in between
.
You are changing the Ship-To country.
Our product catalog varies by country due to manufacturer restrictions. If you change the Ship-To country, some or all of the items in your cart may not ship to the new destination.
{"reportSuiteIds":"","prop2":"","prop1":"","prop5":"","prop6":"","prop3":"","prop4":"","channel":"","linkInternalFilters":""}
category
site1CEB
/portable-keyboards
cat|site1CEB
?pageName=subcategory-page&N=500280