Powered Studio Monitors

Ways to Shop
Best Sellers

Items with Rebates

On Sale

Price Drop

Restocks

Top Rated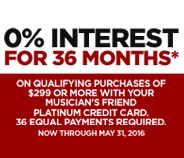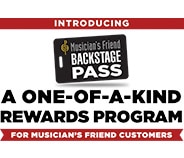 all
Open Box
Results 1 - 20 of 139 matches
Page:
1
2
3
4
5
6
7
Next >
Top Rated

$149.50

List:

$249.17

$131.56

Compare

Compare Now

site1prodH98254

Top Rated

Compare

Compare Now

site1prodJ11483

Best Seller

Compare

Compare Now

site1prodH65551

Top Rated

Compare

Compare Now

site1prodJ11484
Price Drop

$599.95

List:

$999.95

$527.96

Compare

Compare Now

site1prodH93675

Top Rated

$299.99

List:

$399.00

$263.99

Compare

Compare Now

site1prodH96226

Top Rated

$349.99

List:

$499.00

$297.49

$307.99

Compare

Compare Now

site1prodJ05610

Top Rated

Compare

Compare Now

site1prodJ00731
Powered monitors, also commonly known as active monitors, have powered amplification seamlessly built into the monitor speaker cabinet. This is ideal for the stage or the studio as you can hear your end product without any need to play with an external power amp. You can easily plug it into your mixer and start the process of playing or recording. Home recording artists who need a simple set up to get the job done will find powered monitors to be ideal. Larger studios can also take advantage of this simple arrangement, as it limits the amount of components required to make a session successful. Powered monitors include the necessary channels that allow you to adjust levels straight out of the unit, so no matter the size of your setup, it makes mixing a lot more streamlined. A major benefit of having an amp and speaker in one monitor is that the two were designed from the beginning to work together. When you pair a power amp with an unpowered monitor, you can run the risk of the combination not sounding as it was intended. Knowing the unit was created to form an ideal sound gives you more confidence that your mix will turn out well. Whether you're a solo DJ or a 10 piece band looking to record your own record, a clear representation of your sound is crucial. Powered monitors are outfitted with everything from equalization, to system wide levels, to volume control. What is played through your monitors is the perfect representation of what everyone else is hearing. This is just as crucial in the studio as it is on the stage. Choosing a monitor partly relies on your mixing ability. It is a good idea to listen to some of your favorite tracks to get an idea for how each instrument sounds in relation to one another. Then, no matter what powered monitor you choose, you'll be able to adjust the levels on your board without much fuss. A fine-tuned ear for what sounds good on any media player can allow you to make the most of your powered monitor and ensure you and your client's hard work sounds perfect
.
You are changing the Ship-To country.
Our product catalog varies by country due to manufacturer restrictions. If you change the Ship-To country, some or all of the items in your cart may not ship to the new destination.
{"reportSuiteIds":"","prop2":"","prop1":"","prop5":"","prop6":"","prop3":"","prop4":"","channel":"","linkInternalFilters":""}
category
site1YBDA
/powered-studio-monitors
cat|site1YBDA
?pageName=subcategory-page&N=500061