true
Zoom
tier1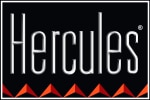 Product

584198
YCD
Hercules DJ

DJ control MP3 e2 Dual Deck DJ Controller
The Hercules DJ Control MP3 e2 Dual Deck DJ Controller has dual music tracks with controls that include: 2 jog wheels to navigate within tracks, a cr...Click To Read More About This Product
We're sorry-this item is unavailable.
Find a similar product below or contact our experts for a recommendation of great alternatives. Call us at 800-449-9128.
Customers Also Viewed:
OVERVIEW
Digital mixing for beginners and casual DJs.
The Hercules DJ Control MP3 e2 Dual Deck DJ Controller has dual music tracks with controls that include: 2 jog wheels to navigate within tracks, a crossfader, and 2 volume faders for mixing.

Simplify DJing operations:
The DJ controller's user-friendly automation for beginners includes: cue points suggested by the DJ software in audio file analysis; synchronization with the push of a button (if you cannot manually adjust the pitch); and automatic loops on 1, 2, or 4 beats.

Easily make your mark on music files:
You can use the DJ Control MP3 e2 deck to equalize music to produce big sound, alter your music files with your own effects, and save your mixes as your own music files.

Perfect for mobile use:
The dual Hercules deck also boasts a compact DJ control surface and includes a cover so you can carry your DJ Control MP3 e2 as easily as a laptop.
FEATURES
USB-powered DJ controller includes: 2 vinyl-style jog wheels, 3 faders, 6 equalization knobs, 2 pitch knobs, 1 stick and multiple buttons
Installation CD includes: Windows and Mac drivers, Virtual DJ DJC Edition PC/Mac
2-deck controller: mix 2 tracks with 1 controller
Mobile: light & smaller than a laptop; USB-bus powered: no extra power supply needed; includes a protective cover for transport
No mouse required: 4 buttons to browse through lists; 2 buttons to load tracks
Tailored for DJing: 2 jog wheels to navigate within tracks, speed playback up/down, or apply effects; 1 cross fader + 2 volume faders; 3 level equalization per deck
DJ mix software: VIRTUAL DJ 3 DJC edition included; for PC (XP/Vista) and for Mac OS 10.4 & 10.5
Windows 7 compatible
SPECIFICATIONS
PC minimum requirements: 1GHz CPU or higher; 512MB RAM or more; Windows XP/Vista 32-bit/64-bit, soundcard + stereo speakers
Mac minimum requirements: 1.2GHz G4/G5 or 1.5GHz Intel Core Duo CPU; 512MB RAM or more; Mac OS 10.4 or higher
/pdp/reviews/productReviews.jsp
Loading....
Comments about Hercules DJ control MP3 e2 Dual Deck DJ Controller:
It's an amazing controller but, if you are really trying to mix like an expert, or your already are an expert, then maybe it's not your best choice.
Hercules MP3 E2 is an amazing mixer for begginer and expert DJ's. It can do your DJ works much easier. It's portable and you can customize it changing its effects or its loops. You can even map it for other software like Traktor or Gemini's groove.
I like this controler, althought it's small, you got a lot of things to do with it. It's protective lid makes transporting it better.
What else could you want for the price?
Comments about Hercules DJ control MP3 e2 Dual Deck DJ Controller:
If your already DJ'ing and have other controllers and mixers, this probably wouldn't be right for you. However, I first started using this on an overcrowded, slow netbook, and it ran beautifully! For experinced DJ's, this would be great toy for playing around on your laptop, or even on the go. For newbies like me, I think it's a great entree into DJ'ing. I plan to do some gigs with this equipment, and it's a blast to mess around on! Definately worth the price tag, and I would recomend this to anyone who could use it!
It really is just your basic, USB controller. I like that the buttons light up, though, so your at least aware on your controller of what's going on. All the buttons and knobs feel real sturdy, and the platter is easy to use (although scratching is difficult for me on this cotroller, and I'm not real familiar with scratching to begin with). The software that comes with the program is good enough for the price to mix tracks together. The snap-on cover is a great bonus as well! Doesn't feel very cheap! Be warned that you need more than one audio output on your computer to use speekers and headphones. I have an audio interface i use with it, and I'm still not really sure how to do it all... Comes with basic software that is upgradeable, but fully functional, and a demo of the pro version.
Like I said earlier, the product doesn't feel very cheap. Everything works, works right, and works well.
The value is what lead me to getting this in the first place. The list price was great in the first place. I got it on an extreamly good deal, makeing the value even greater!
Comments about Hercules DJ control MP3 e2 Dual Deck DJ Controller:
Overall I think it is a really nice dj controller for the beginner/hobbyist dj. I would recommend something with more features if you are a professional dj, but this is great for a hobbyist like myself.
It is a pretty basic dj controller, but for someone who is just starting out, and playing at parties, it's got everything you need! I would like it better if it had headphone/line out jacks on the controller itself, instead of having to use your laptops.
It is a very nice controller, and it even comes with a protective lid for transporting it! I would suggest getting a more durable one if your going to be playing a lot of gigs, but for someone who just dj's occasionally it is sturdy enough, and if you take care of it I dont think it will fall apart on you.
At the price, it's a great deal! It even comes with VirtualDJ software! A very good deal in my opinion.
Comments about Hercules DJ control MP3 e2 Dual Deck DJ Controller:
I'm a digital DJ, who loves the feel of analog, and is on a VERY tight budget. I got the Herc to use with PCDJ VJ, and on the plus side, it performs quite well, the drawback is, naturally, it's small size means that for complex effects, you run out of sliders/knobs pretty quick, BUT for your basic mixing/cutting and anolog DJ feel, for a mini board, I'm quite impressed. It IS compatible with Abelton, and comes with native Virtual DJ support, it's very lightweight. Took some time to program it into PCDJ, but.. was rockin tip top once the MIDI was set up. High recommendation for begining digital/laptop DJ's.
Comments about Hercules DJ control MP3 e2 Dual Deck DJ Controller:
I got this a few weeks ago and have been messing around with it a lot. I was expecting the faders to feel cheap but they are actually quite nice. It lacks some controls the high end controllers have however this is just a cheap beginner controller.I dislike the small control wheels and the notched style rotational control for pitch but other than that, it's ok.If you can find it on sale for $70 go for it, but otherwise...it's a bit high in price for what you get.
Comments about Hercules DJ control MP3 e2 Dual Deck DJ Controller:
For the price of this controller you can't go wrong. It comes with software and cables so all you have to do is install the software and you can begin mixing in minutes! It is perfect for beginners, very simple and easy to understand. Also if your like me and you want to use traktor with it you can! The mappings for the controller are available on the hercules website! The only downside with this is you have to buy an audio interface, which is not that big of a deal because you can find little cheap ones online. Over all if you are just starting and you want to do it as a hobby this is perfect but if you are going to be more serious about it I would put your money into a nicer controller that has audio interface built in!
Comments about Hercules DJ control MP3 e2 Dual Deck DJ Controller:
The Hecules MP3E2 is great for any begining computer jock or any experianced DJ starting to get into computer DJing. This unit offers many of the features that control your DJ software I used mine for VDJ and it was plug and play I use it 3 or 4 nights a week and have never had a problem with it. This is the controller to get if you are just starting out and is priced just right so that if you feel like you want to go to computer DJing full time you did not spend a lot of money when you want to upgrade to a controler with more features.
Comments about Hercules DJ control MP3 e2 Dual Deck DJ Controller:
overall i think that this controller is versatile for beginners to experts.
Well like any starter DJ control system, the software sucks. If you choose to buy this controller then I recommend that you get traktor and remap it to fit the controller. The controller is a lot of fun to use and super simple to figure out.
The only thing I had a problem figuring out with the controller is the midi compatible feature. I couldn t figure out any of the triggers to use my midi software. I think that the only thing that needs to be figured out but other than that it s a really fun learning tool that I think anyone will get addicted to.
Another thing I felt kind of tricky was when using the scratch feature, the jog wheels are SUPER sensitive. In some cases it s not a bad thing but if u backspin too much you'll end up over shooting your cue point.
It had virtually zero latency. Everything was very responsive and for having only four basic effects, u has a lot of fun with it. This is super study and has excellent portability.
If you re an aspiring DJ and want a simple, fun, and easy to use computer controller then I absolutely recommend this one. The price is unbeatable for all that you re getting.
I got to say that the only things I didn t like about this controller are the software and how sensitive the jog wheels are. Other than that it s an amazing little piece of equipment.
great price for the bundle.
{ "pageType" : "item_page", "placements" : "2", "placementNames" : "OOS,rr2" }