MXL Pro Audio
Ways to Shop
Best Sellers

Items with Free Gifts

On Sale

Top Rated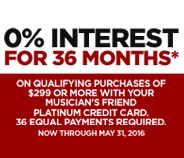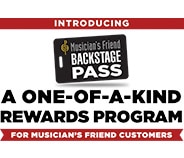 all
Open Box
Results 41 - 60 of 73 matches
Page:
< Prev
1
2
3
4
Next >
Best Seller

$99.99

List:

$119.99

$87.99

Compare

Compare Now

site1prod485838

Free Gift

Compare

Compare Now

site1prodJ23381

Sale

Compare

Compare Now

site1prodJ21164

Sale

Compare

Compare Now

site1prod271093
Best Seller

Compare

Compare Now

site1prod485960

Best Seller

MXL 990 Ribbon Microphone

The result of great engineering, the MXL 990 Ribbon mic excels in the most demanding recording applications....

Compare

Compare Now

site1prod271313

Top Rated

Compare

Compare Now

site1prod273107

Best Seller

$34.95

List:

$49.95

$30.76

Compare

Compare Now

site1prod273164
Best Seller

Compare

Compare Now

site1prod271018

Top Rated

$199.99

List:

$299.99

$175.99

Compare

Compare Now

site1prodH87199

Best Seller

Compare

Compare Now

site1prodH83288

Best Seller

Compare

Compare Now

site1prod271019
An international leader in the design and manufacturing of professional audio equipment, MXL is a name that's trusted by the world's top sound engineers and musicians. Offering one of the largest varieties of condenser, ribbon and dynamic microphones along with a wide array of iOS devices, interfaces and more, MXL's catalog is extensive and constantly growing.

Whether you're a hobbyist with an amateur setup or an industry technician, MXL's team of audiophiles is dedicated to providing only the best pro audio gear, and it's for this reason that MXL's line of products can be found in studios and concert halls around the globe. In fact, MXL is even endorsed by many top recording artists, including Oscar-winning singer-songwriter Ryan Bingham, and Romeo Johnston of NBC's The Voice.

By simply glancing at this section, you'll find plenty of top-rated items and big sellers, so if you're not sure where to start looking, you can always begin with those. For example, if a ribbon microphone is what you want, then check out the R77. Delivering a natural sound and realism to vocal and instrument recordings, this ribbon mic is versatile, powerful, and overall an excellent way to upgrade your recording studio. Now, if a desktop recording kit for your Macintosh computer or laptop is what you're after, then go with the D.R.K. Featuring a condenser mic, stand, clip, XLR cable and an iBooster for connecting low level mics and guitars to line input, the D.R.K - MAC desktop recording kit is a simple, all-in-one solution to making professional recordings.

Of course, these are just two of the many impressive MXL options that are available right here. The fact is, digital technology has never made it so easy to produce high-quality works of art in the studio, and a large amount of credit can be given to cutting-edge pro audio equipment companies like MXL.