Sennheiser Pro Audio
Ways to Shop
Best Sellers

On Sale

Price Drop

Top Rated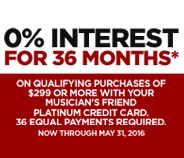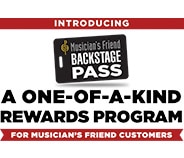 all
Open Box
Results 61 - 80 of 115 matches
Page:
< Prev
1
2
3
4
5
6
Next >
New

Compare

Compare Now

site1prodJ33048

Best Seller

Compare

Compare Now

site1prodJ20490

Best Seller

Compare

Compare Now

site1prod270866

Best Seller

Compare

Compare Now

site1prodJ00919
Best Seller

Compare

Compare Now

site1prodJ24239

Best Seller

Compare

Compare Now

site1prodJ20498

Best Seller

Compare

Compare Now

site1prodJ20496

New

Compare

Compare Now

site1prod581416
Best Seller

Compare

Compare Now

site1prodJ20494

Best Seller

Compare

Compare Now

site1prod241464

Best Seller

$49.95

List:

$59.00

$43.96

Compare

Compare Now

site1prodJ20492

Compare

Compare Now

site1prodH69709
Compare

Compare Now

site1prod620153

Compare

Compare Now

site1prodJ17501

Compare

Compare Now

site1prod620194

Compare

Compare Now

site1prod620140
Next to the skill of the artist and the content, the most important part of a recording or live performance is the quality of the audio. Since 1945, Sennheiser has been building microphones and other audio equipment with an emphasis on excellence and ingenuity. Because of this, it has become an undisputed leader in the industry, and its selection of products is widely used and trusted by consumers, music professionals and businesses all over the world. That's why Sennheiser's line of pro audio equipment is a great choice for any and all of your audio needs.

No matter what you're trying to do, Sennheiser has all the tools you'll need to get it done like a professional. If you're in the market for an accessible, all-around vocal mic for recording, performances, events and more, the Sennheiser e 838 Dynamic Microphone is what you've been looking for. This rugged mic is designed with a presence boost to provide clear vocals that can cut through any band. It also uses a cardioid pickup pattern to isolate your vocals from other noise and reject feedback.

Sennheiser is also known for its headphones. In fact, the company released the very first open headphones onto the market almost half a century ago. The Sennheiser HD 650 Open-Air Pro Headphones are the epitome of this technology. The open backs allow them to recreate the most natural sound and the optimized magnet systems virtually eliminate distortion, resulting in the best audio possible. They're ideal for professional mixing, or even just enjoying your favorite tracks the way they were meant to be heard.

When you're looking for cable-free but still exquisite sound, however, the Sennheiser ew 500-965 G3 Handheld Wireless System is everything you could hope for. The true condenser microphone has a rugged metal housing, built-in wireless transmitter, and can be easily switched between cardioid and supercardioid patterns for versatility. The sound quality is really top of the line to maximize your audience's listening experience.

Sennheiser also offers a wide selection of accessories such as mic skins, shockmounts, power supplies and much more to help you get the most out of your equipment. Artists as renowned and diverse as Paramore, Pink, Miley Cyrus and Lady Antebellum rely on Sennheiser's pro audio hardware for their recording and performing needs. Such a large number of industry professionals can't be wrong.