Pro Audio
Ways to Shop
On Sale

Price Drop

Items with Free Gifts

Items with Rebates

Best Sellers

Open Box Gear

Restocks

Top Rated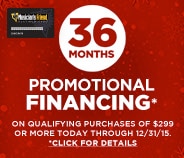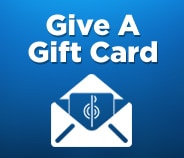 all
Open Box
Results 81 - 100 of 6594 matches
Page:
< Prev
1
...
3
4
5
6
7
of
330
Next >
New

$299.00

List:

$374.00

$263.12

Compare

Compare Now

site1prodJ09440

Price Drop

$599.00

List:

$749.00

$527.12

Compare

Compare Now

site1prod501739

Rebate

Compare

Compare Now

site1prodJ00184

Sale

$2,299.95

List:

$4,999.95

Compare

Compare Now

site1prodH93676
Best Seller

Compare

Compare Now

site1prodJ09980

Top Rated

$139.99

List:

$280.00

$123.19

Compare

Compare Now

site1prodH99279

Top Rated

Compare

Compare Now

site1prod801638

Top Rated

Compare

Compare Now

site1prodH76181
Top Rated

Chauvet 4Bar LED System

The 4BAR is a pack-and-go must-have for DJs, bands, and other performers who want a complete LED wash light...

$399.99

List:

$574.99

$332.99

Compare

Compare Now

site1prod817159

Top Rated

Compare

Compare Now

site1prod620144

Top Rated

Compare

Compare Now

site1prodH91372

Best Seller

$1,997.00

List:

$2,399.00

$1,597.60

Compare

Compare Now

site1prodH72427
Sale

$79.99

List:

$199.99

$70.39

Compare

Compare Now

site1prodH77537

Top Rated

$299.99

List:

$449.99

$263.99

Compare

Compare Now

site1prodJ07337

Sale

Compare

Compare Now

site1prodH95790

Top Rated

Compare

Compare Now

site1prod150439
You've got the drive, and you know you've got the talent. All you need now is the best pro audio equipment to showcase your skills. And whether you're an experienced sound engineer or a touring musician, you'll find all the pro audio gear you need in this section to make your talents sound as pristine as you imagined them.

From headphones and audio interfaces to signal processors, microphones and studio monitors, this catalog is bursting with a fantastic selection of pro audio equipment from the most trusted and respected pro audio names. Searching for an exceptional set of monitors? Look no further than the Akai Professional RPM 500 5'' Bi-Amplified studio monitor. A perfect combination of high-quality construction and crystal-clear sound reproduction, these monitors will provide you with the critical detail needed to mix with confidence. One of our top brands in pro-audio is Audio-Technica. Some popular items from that brand are headphones and condenser microphones.

This category also includes equipment for DJs, and the Pioneer DDJ-SR performance DJ controller is ideal for today's budding dance floor shaker. Featuring two channels, this controller is a smaller-sized version of the DDJ-SX, but loaded with the same power, versatility and flawless Serato integration. Lightweight and easy-to-use, the DDJ-SR will certainly boost any DJ's reputation skyrocket to new heights.

If you are looking for the latest Pro Tools software, check out our Avid Pro Tools collection. For amateur enthusiasts who want to get off on the right foot but aren't sure where to start, you'll discover a wide range of bundle packs that contain the necessary gear to help hone your engineering skills. For example, check out the Gear One PA2400 / Kustom KPC15 Mains and Monitors package. With this bundle, you get two KPC15 15'' loudspeakers, two KPC10M 10'' stage monitors, a PA2400 8-Channel mixer, and four Gear One MV1000 dynamic microphones. All of the crucial cables and stands you need are included here as well, allowing you to take control of your own sound anywhere you play, and without having to rely on a venue's house sound system.

In order to be the best, you need to be equipped with the best. Thankfully, digital technology is constantly improving, and users of today's pro audio equipment are seeing the benefits considerably. Whatever you're looking for, you can bet that it's never been so easy to create unparalleled works-of-art, both onstage and in the recording studio
.
Pro Audio Starting at: $1.99