Ways to Shop
Best Sellers

Price Drop

Top Rated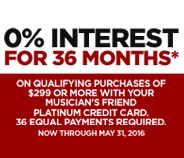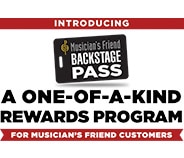 all
Open Box
Results 1 - 20 of 152 matches
Page:
1
2
3
4
5
6
of
8
Next >
The 19-inch rack is the industry standard way to house professional audio equipment including amplifiers, effects, headphone amps, and small audio mixers. While it's convenient to have them all in one place, it's possible that your valuable rack of gear needs to be transported and therefore protected. At Musician's Friend we have almost 100 Rackmount cases for you to choose from, with prices starting at under $50. Some of the most popular brands include Gator Rackmount Cases and SKB Rackmount Cases. As with everything we sell, all our Rackmount Cases are supported by our price & satisfaction guarantees and free standard shipping applies to all orders except heavy items
.
You are changing the Ship-To country.
Our product catalog varies by country due to manufacturer restrictions. If you change the Ship-To country, some or all of the items in your cart may not ship to the new destination.
{"reportSuiteIds":"","prop2":"","prop1":"","prop5":"","prop6":"","prop3":"","prop4":"","channel":"","linkInternalFilters":""}
category
site1LQ
/rackmount-cases-stands-furniture
cat|site1LQ
?pageName=category-page&N=500681