Rackmount Cases
Ways to Shop
Best Sellers

Price Drop

Top Rated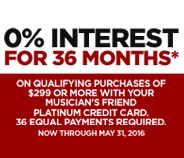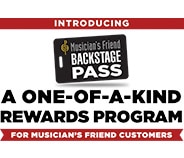 all
Open Box
Results 41 - 80 of 81 matches
Page:
< Prev
1
2
3
Next >
Compare

Compare Now

site1prod548050

Compare

Compare Now

site1prod544793

Compare

Compare Now

site1prodJ15756

Top Rated

Compare

Compare Now

site1prod546167
Starting at $184.99

List:

$394.99

Compare

Compare Now

site1prod712531

Compare

Compare Now

site1prod541561

Compare

Compare Now

site1prod546181

Compare

Compare Now

site1prod541295
Compare

Compare Now

site1prod472414

Compare

Compare Now

site1prodJ11545

Compare

Compare Now

site1prodJ11542

Compare

Compare Now

site1prod545869
Compare

Compare Now

site1prod804618
In your home or professional studio, your rackmounted equipment is often some of the most important and expensive gear you own. That's why having the best cases possible for storage and transportation is an absolute must. Thankfully, for the best rackmount cases you've come to the right place.

As you start to browse, the first thing you'll probably notice are all the best-sellers and top rated items to choose from. That's because this catalog features top brands like Gator, Middle Atlantic, Odyssey, SKB, Eurolite and more, so no matter what you pick out you know it will live up to what it promises. Each one has something different to offer, so it's definitely worth your time to check out as many options as possible. To make this easier though, narrow things down by your personal needs and go from there.

If you travel a lot, and want to protect your sensitive equipment from the regular bumps and bounces of air or road transportation, check out something like the Musician's Gear Rack Flight Case 8 Space. Professionally crafted, these ruggedly built cases features heavy-duty metal handles, reinforced corners, a welded frame, as well as mounting hardware for effortless stacking.

For something more lightweight though, turn your attention over to the Gator GRB Rack Bag 4 Space. Constructed with portability in mind, but still offering maximum protection with close grained plywood cabinets covered in padded 600-denier nylon, it also features zip-out flaps, a threaded rail, and large outside pockets. Finished with strategically designed feet that allows the bag to stand up, you'll always have a secure and safe place to store your gear.

You never settle when it comes to the quality of your equipment, so you shouldn't settle when it comes to protecting it. With the rackmount cases in this section you'll be able to do just that, keeping your setup in top working shape for years to come
.
You are changing the Ship-To country.
Our product catalog varies by country due to manufacturer restrictions. If you change the Ship-To country, some or all of the items in your cart may not ship to the new destination.
{"reportSuiteIds":"","prop2":"","prop1":"","prop5":"","prop6":"","prop3":"","prop4":"","channel":"","linkInternalFilters":""}
category
site1LQA
/rackmount-cases
cat|site1LQA
?pageName=subcategory-page&N=500682