Live Wire RCA Cables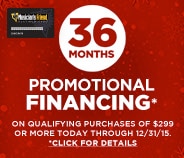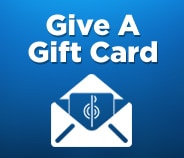 all
Open Box
Results 1 - 14 of 14 matches
Top Rated

Starting at $9.99

List:

$27.99

Compare

Compare Now

site1prod330490

Best Seller

Starting at $8.99

List:

$17.99

Compare

Compare Now

site1prodH89908

Top Rated

Starting at $11.99

List:

$27.99

Compare

Compare Now

site1prod330493

Top Rated

Starting at $7.99

List:

$14.99

Compare

Compare Now

site1prod330489
Best Seller

Starting at $6.99

List:

$11.99

Compare

Compare Now

site1prod330492

Best Seller

Starting at $14.99

List:

$27.99

Compare

Compare Now

site1prodH93093

Best Seller

Starting at $8.99

List:

$14.99

Compare

Compare Now

site1prod331070

Top Rated

Compare

Compare Now

site1prod331069
Best Seller

Compare

Compare Now

site1prod331078

Best Seller

Compare

Compare Now

site1prod331085

Best Seller

Compare

Compare Now

site1prod331088

Top Rated

Compare

Compare Now

site1prod331086
Compare

Compare Now

site1prod331084

Compare

Compare Now

site1prod331087
It doesn't matter whether you're jamming with your buddies in the garage or laying down tracks in a professional recording studio, you want quality gear and crystal clear sound. The cables that you use to hook up your sound system should ensure that your signal is quiet, hold up to everyday use, and be easy to connect. This is where Live Wire Cables come in. They eliminate any hum, crackle or buzz from your music. Super durable, they're especially great for gigging because they withstand constant setting up, tearing down and transporting. And they're made to prevent kinking and twisting too, so at home or on the road, you'll find that they're simple to use and may even save you a bit of time.

Once you figure out exactly what you need to run cable for, check out the variety of Live Wire RCA Cables here. The first thing you'll notice though is how flexible they are. That's because they're designed to prevent tangling, which is bonus when you want to set up quickly and smoothly. If you're looking for standard female to male cables for your studio or practice sessions, the Live Wire XLR(F)-RCA Audio Cable does the job. Perfect for hooking up your rack to your studio monitor, this is a sturdy cable that improves your sound and withstands wear and tear. Maybe you run sound for concerts and you need wiring to play recorded music during the band's break. The Live Wire Dual RCA Premium 3.5mm Cable 9 Foot is great for connecting your iPod to your mixing board so you can blast out tunes from it. Outfitting a home studio? Consider the Live Wire ¼" RCA Dual Patch Cable 10 Foot for sampling music and playback. It has metal headshells and is simple to hook up. Also very gig-worthy and intuitive, this male to RCA male dual patch is great for connecting your audio interface to the PA to use your software synths live too.

You'll be wired for sound in no time with this superb selection of cables. Whether you're looking for a Y Cable so you can plug your guitar into your home stereo, adapters to update your speaker system or standard dual nickel-plated connectors for your live shows, this roundup of strong, easy-to-use cabling provides a noise-free signal to enhance the quality of your music.