RCA Cables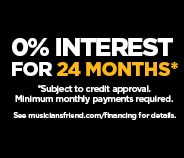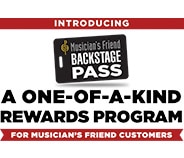 all
No Results Found
Quick Search Tips:
Try just one or two terms.
Instead of using the search box, find your gear by clicking the product category tabs and other navigation links.
Try varying the spelling to see if the word is spelled correctly.
Check out the items below that are suggested based on your search terms.
We'd love to help you find what you're looking for-call us anytime at 800-449-9128.
Suggested Items:
When you have a lot of audio gear, you're bound to wind up with plenty of cables to connect it all together. For a lot of equipment that carries analog signals, that's going to mean RCA cables. These universal cables fit a huge variety of devices from standard home stereo components to professional-level audio hardware. Whatever you're connecting, good-quality RCA audio cables are essential. One of the best things about RCA cables is that they're widely-used and versatile, with a wide assortment of adapters available for them. Use a 3.5" mini-plug to RCA adapter to connect small devices to your stereo or studio hardware, or an RCA to 3.5" jack adapter to plug headphones into an RCA output. Patch cables allow you to connect in mono or stereo, or even to an XLR connection. RCA cables are universal solutions that are great for connecting all of your analog devices. Like any audio cables, your RCA cables are the vehicle for the sound that they carry. To get the best sound quality you can, look for cables with sturdy construction: the wires inside your cables are delicate, and the better-protected they are on the outside, the better condition they'll stay in on the inside. The perfect cable has enough flex to allow it to move at the base of the connector, but also the strength to keep it from getting bent at too sharp an angle. With a good cable, you can look forward to years of trouble-free performance without hums, crackling or other sound artifacts caused by cable deterioration. Choosing an RCA cable is a simple process when you know what you are looking for. RCA-to-RCA connections are straightforward, but if you're going to be patching between RCA and another connector, make sure you double-check your needs. Should the other connector be a male or female end? Should it be feeding a stereo or mono signal to the RCA connectors? Making a plan of your wiring will help you to make the right choice to get exactly the cable that you need
.
RCA Cables Starting at: $3.6