World Percussion Drumheads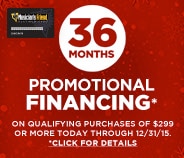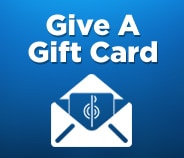 all
Open Box
Results 21 - 40 of 348 matches
Page:
< Prev
1
2
3
4
5
6
of
18
Next >
Price Drop

Remo Muff L Ring Control

The plastic O-ring tray, when used by itself, provides moderate tone control and partial muffling.

Starting at $6.99

List:

$10.50

Compare

Compare Now

site1prod442922

Price Drop

Starting at $182.44

List:

$317.50

Compare

Compare Now

site1prodJ07687

Top Rated

Compare

Compare Now

site1prod442608

Sale

Starting at $20.57

List:

$46.20

Compare

Compare Now

site1prod442457
Price Drop

Starting at $16.98

List:

$49.90

Compare

Compare Now

site1prod442806

Price Drop

Starting at $13.29

List:

$38.10

Compare

Compare Now

site1prod442402

Price Drop

Starting at $29.82

List:

$142.10

Compare

Compare Now

site1prod446930

Top Rated

Starting at $16.85

List:

$36.50

Compare

Compare Now

site1prod448915
Sale

Remo Economy Tambourines

Remo Economy Tambourines are furnished with pretuned Smooth White heads and come in black. Excellent sound and...

Starting at $13.93

List:

$38.40

Compare

Compare Now

site1prod467927

Top Rated

Compare

Compare Now

site1prodJ18081

Top Rated

Remo 5-Piece Rock ProPack

Perfect for upgrade or replacement of drum heads for standard size drum kits. Includes FALAM® patch.

Compare

Compare Now

site1prod448911

Top Rated

Starting at $33.95

List:

$73.80

Compare

Compare Now

site1prod490091
About Remo
You'll be hard pressed to find a drummer that doesn't recognize the name Remo. Founded in 1957, Remo has since built a strong reputation amongst percussionists and drummers, thanks to their ability to adapt to the ever-growing and ever-changing needs of players.

Although Remo is known mainly for their exceptionally durable drumheads, Remo's state-of-the-art designs and innovative prowess expands into many others areas of percussion and drumming. From djembe's and gathering drums to bongos, congas and even assorted shakers, Remo specializes in many unique areas of percussion that pertain to nurturing the abilities of younger rhythm makers. Of course, whether you're a grade-school enthusiast or a touring heavy-metal crusher, Remo is a name that players of all ages, genres, and skill levels can count on for outstanding craftsmanship and playability.

Remo has no shortage of highly rated options, and the Remo Kid's Rain Forest Hand Drum percussion set is a big seller. The winner of the Oppenheim Gold Seal Toy award for product quality, this set is perfect for educational purposes and even family jamming. For hi-hats, the Remo Quick-Lock hi-hat clutch gives players the ability to quickly change hi-hat cymbals with a lock-notch system instead of the typical screw off-and-on system. Functional and easy-to-use, you won't have to worry about slowing the show down when you're equipped with this tremendous clutch system.

Of course, we couldn't mention Remo without mentioning one of their remarkably crafted drumheads. The Remo Powerstroke 3 Clear Bass drumhead is a one-ply drumhead with a dampening ring, and a white impact patch to boost its lifespan. Incredibly responsive, this drumheads ability to improve sound is continuously championed by drummers of all genres.

The heartbeat of music lies in the hands of drummers of percussionists, which is why you need to ensure that the beat you're keeping is steady, and the drums you're hitting are capable of holding up through countless amounts of usage. With Remo, you're going with a name that can easily be found on the biggest stages and in the most legendary recording studios. So you can have peace of mind knowing that no technical hindrances will ever slow you down in the middle of an unforgettable performance.