Care & Cleaning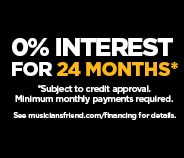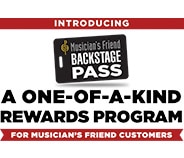 all
No Results Found
Quick Search Tips:
Try just one or two terms.
Instead of using the search box, find your gear by clicking the product category tabs and other navigation links.
Try varying the spelling to see if the word is spelled correctly.
Check out the items below that are suggested based on your search terms.
We'd love to help you find what you're looking for-call us anytime at 800-449-9128.
Suggested Items:
Musical instruments aren't able to take care of themselves. Though we often give them names such as "Lucille", the truth of the matter is it's up to us to take responsibility for their care and cleaning. Guitars in particular seem to attract more dirt and dust than the average 8 year old boy. Unlike most 8 year old boys, you can't just give them a hot bath. Guitar manufacturers have developed specialized products to keep your gear in top shape. We have a great selection of Polishes & Conditioners for Guitar & Bass as well as Polishing Cloths and all-in-one Care Kits. So whether you want to keep your brand new purchase in pristine condition, or are undertaking a restoration project on your favorite battered Strat, we have the care & cleaning supplies you need. As with everything we sell, all our Care & Cleaning supplies are supported by our price & satisfaction guarantees and free standard shipping applies to all orders except heavy items
.
Care & Cleaning Starting at: $1.99