Monitor & Speaker Stands & Brackets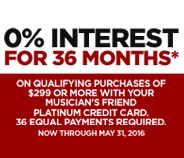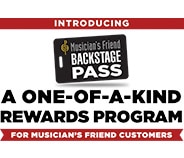 all
No Results Found
Quick Search Tips:
Try just one or two terms.
Instead of using the search box, find your gear by clicking the product category tabs and other navigation links.
Try varying the spelling to see if the word is spelled correctly.
Check out the items below that are suggested based on your search terms.
We'd love to help you find what you're looking for-call us anytime at 800-449-9128.
Suggested Items:
Setting up speakers at any site requires serious planning and organization. Having the proper accessories on hand can make everything run smoothly. When you bring along the right monitor, speaker stands and brackets, your planned layout should go off without a hitch. There are a few things that are on your mind whenever you're setting up speakers, regardless of the situation. How far apart should they be? What's the ideal listening height for the audience to get the full impact of the sound? Are the speakers going up for an evening reception or a permanent installation? Whatever the answers to these questions are, you can find exactly what you need here. For temporary setups in venues without their own built-in sound systems, for PA systems at functions and events, or for outdoor musical gigs, collapsible stands are the obvious choice. These tripod speaker stands fold up easily for transport and storage and many of them even come with bags. Most collapsible stands use a clamp to secure the speaker at your desired height, but if you want something a little easier on your back, check out the crank-up speaker stand that lets you roll the speaker up and down. When it comes to a home, studio or venue installation, though, you'll be looking for something a little more permanent. For the recording studio, even some basic desktop stands might be just what you need, or you can get floor stands in metal or wood. Studio floor stands can be as decorative as you want them to be, so whether you're running a function-first arrangement or a super-stylish modern studio, you can get a set of stands to fit the look. For mounting permanent speakers in a venue, take a good look at the various wall and ceiling mounts as well as eyebolt kits for suspended speaker arrangements. Getting the speakers into the right places is no problem with proper mounting hardware. From the professional studio to the concert hall to the best home theater ever conceived, pick out your ideal monitor or speaker stands and brackets to get those professional cabinets mounted just the way you want them
.
You are changing the Ship-To country.
Our product catalog varies by country due to manufacturer restrictions. If you change the Ship-To country, some or all of the items in your cart may not ship to the new destination.
{"reportSuiteIds":"","prop2":"","prop1":"","prop5":"","prop6":"","prop3":"","prop4":"","channel":"","linkInternalFilters":""}
category
site1LIK
/monitor-speaker-stands-brackets
cat|site1LIK
?pageName=collection-page&N=500609