Stand Accessories & Parts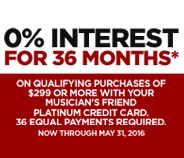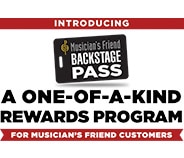 all
No Results Found
Quick Search Tips:
Try just one or two terms.
Instead of using the search box, find your gear by clicking the product category tabs and other navigation links.
Try varying the spelling to see if the word is spelled correctly.
Check out the items below that are suggested based on your search terms.
We'd love to help you find what you're looking for-call us anytime at 800-449-9128.
Suggested Items:
Every musician knows that stock stands are great, but they often don't have all the little extras you're looking for in order to make your setup work best for you. That's where stand accessories and parts come in to play. From drink holders and trays to personal lighting and more flexible necks, the ways you can customize your stand in this section will feel nearly limitless. So as you browse through the catalog here definitely take some time to explore all the various products... you may find something that completely changes the way you perform.

When you first start to look through everything, the sheer volume of accessories and part will definitely jump out at you. If you're searching for a recommendation, definitely check out all the best sellers and top rated items. Take the On-Stage Stands Clip-On LED Orchestra Music Light, for example. Offering wide coverage and two brightness levels, this light is also extremely adjustable and is easily clipped to any style of stand. And because it's battery-powered, you'll be able to use it in just about any setting.

Maybe you're drummer looking for a specific clamp to enhance your kit. If that's the case, check out something like the Gibraltar SC-RP171 Hi-Hat Attach Clamp. Attaching directly to your bass drum hoop, it allows you to effortlessly add a hi-hat cymbal to your double bass setup. Durably crafted of chromed steel, it's as durable as it is functional.

If you're after something to add some serious personality to your stand though, you're here for the Ultimate Support Bring It On, Sucka! - Custom Mic Topper. Designed to look like a hand grenade, this stand topper is crafted of die-cast aluminum and has been constructed to work with any mic stand. Giving you a completely customized appearance, this topper gives you stage presence like nothing else.

With brands like Gibraltar, Hercules Stands, Heil Sound, Musician's Gear, Yamaha, On-Stage Stands and so many others all found here no matter what stand accessory or part you decide on, you know you'll be getting only the best. Just beware, once you start to customize your stand, you're never going to want to stop
.
You are changing the Ship-To country.
Our product catalog varies by country due to manufacturer restrictions. If you change the Ship-To country, some or all of the items in your cart may not ship to the new destination.
{"reportSuiteIds":"","prop2":"","prop1":"","prop5":"","prop6":"","prop3":"","prop4":"","channel":"","linkInternalFilters":""}
category
site1LIN
/stand-accessories-parts
cat|site1LIN
?pageName=collection-page&N=500612