Signature Model Electric Guitars
Ways to Shop
On Sale

Price Drop

Best Sellers

Open Box Gear

Top Rated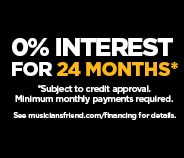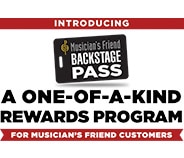 all
Open Box
Results 1 - 20 of 204 matches
Page:
1
2
3
4
5
6
of
11
Next >
Top Rated

$1,599.99

List:

$2,133.32

$1,407.99

Compare

Compare Now

site1prodJ18788

Choose Yours!

Starting at $2,625.00

List:

$3,750.00

Compare

Compare Now

site1prodJ05510

Top Rated

$849.99

List:

$1,308.00

$679.99

Compare

Compare Now

site1prod512637

Private Reserve

Starting at $2,765.00

List:

$3,950.00

Compare

Compare Now

site1prodJ05509
Top Rated

Compare

Compare Now

site1prodH78835

Private Reserve

$2,999.99

List:

$3,999.99

$2,199.00

Compare

Compare Now

site1prod519833

Best Seller

Compare

Compare Now

site1prodJ26363

Top Rated

Compare

Compare Now

site1prodJ05066
Best Seller

$799.00

List:

$1,332.00

$639.20

Compare

Compare Now

site1prodJ21099

Private Reserve

$6,999.99

List:

$9,333.32

Compare

Compare Now

site1prodJ20822

Best Seller

$1,199.00

List:

$1,699.00

$1,055.12

Compare

Compare Now

site1prodH79317

Top Rated

Compare

Compare Now

site1prod510638
Signature model electric guitars make it possible for musicians to get their hands on a piece shaped by history. These models let everyday electric guitar players experience first-hand what it's like to play an instrument with features distinctly designed by the artists that have given them inspiration. Take a minute to think about the first time you heard your favorite guitar player on the radio. How did you feel and how did just listening to the notes they were playing change your outlook on the way you wanted to make music? The Eric Clapton Stratocaster was the first signature electric guitar model ever released by Fender. In the mid 80's Fender approached Clapton with a plan to discuss a guitar that would be marketed under his name. Clapton asked for a V-shaped neck and what he called a, "compressed pick up sound". The finished product ended up being a 1957 reissue Stratocaster with a deeply contoured alder body, a 1-piece soft "V"-shaped maple neck, a 1-ply pick guard and three Fender Gold Lace Sensorpickups. Today, many iconic musicians have had the opportunity to create their own signature model electric guitars. These instruments are designed in conjunction with the artist and are produced to their desired specifications. If you're into the grunge scene and have always seen Kurt Cobain as a rock legend, get your hands on the Fender Kurt Cobain Signature Jaguar electric guitar. Modeled after the 1965 Jaguar Cobain used during the early 90's, this six-string has an alder body with a purposely-worn finish, dual humbucking pick-ups and a uniquely-designed triple knurled "chrome-done" knob configuration. Maybe the smooth sounds of Carlos Santana are more your style. The PRS SE Santana electric guitar pays homage to Carlos Santana's signature Latin-inspired rock sound. It features a wide-fat mahogany neck that encourages fleeting fingering on the 22 frets. PRS-designed humbuckers boast well-defined tones that take you everywhere from crisp, clean sounds to grittier, more biting tones. Everyone has that one musician they listen and look to for inspiration. Whether you're into heavy metal and the sick sounds of Pantera's Dimebag Darrell or the bold blues style of Stevie Ray Vaughan, there is a signature model electric guitar out there for you. Channel your favorite musician while further developing your own unique style with one of these individually-inspired instruments
.
Signature Model Electric Guitars Starting at: $199