Single Drum Pedals
Ways to Shop
Best Sellers

On Sale

Price Drop

Top Rated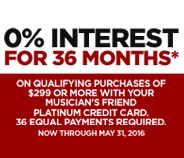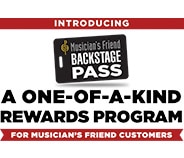 all
Open Box
Results 1 - 20 of 70 matches
Top Rated

Compare

Compare Now

site1prodH89142

Top Rated

Compare

Compare Now

site1prod712879

Top Rated

Compare

Compare Now

site1prodH90492

Best Seller

Compare

Compare Now

site1prodJ28053
Top Rated

Compare

Compare Now

site1prodH82404

Top Rated

Compare

Compare Now

site1prod449317

Top Rated

Compare

Compare Now

site1prodH79847

Best Seller

Compare

Compare Now

site1prodJ28045
Top Rated

$187.85

List:

$289.00

$165.31

Compare

Compare Now

site1prodH82385

Top Rated

Compare

Compare Now

site1prod712877

Price Drop

Compare

Compare Now

site1prodJ09427

Top Rated

Compare

Compare Now

site1prodH90495
Best Seller

Compare

Compare Now

site1prodH96956

Top Rated

Compare

Compare Now

site1prod580561

Top Rated

Compare

Compare Now

site1prod482298

Best Seller

Compare

Compare Now

site1prodH84083
When they say "kick drum," of course they don't mean that you actually kick the drum with your toe! That's what drum pedals are for, and they do a much better job than our toes ever could. With a range of mechanisms to choose from and the ability to fit a variety of beaters for different sound possibilities, these are essential hardware offering the customizability every drummer craves. Single drum pedals are the most common variety, since most drum sets have a single bass drum to play. And with models here for everybody from the newest beginner to the most veteran pro percussionist, the only trouble you might have is narrowing your options down to just one choice.

Let's start with a look at a few pedals that deliver maximum bang for your buck: the PDP PDSP300 Single Bass Drum Pedal, Mapex 500 Bass Drum Pedal and Gibraltar 5700 Series Single Bass Drum Pedal. All three of these are best-sellers, and with the amount of performance they deliver per dollar, it's easy to see why. These are chain-driven pedals each with a single-chain setup, which makes them tough enough to stand up to the lighter demands of beginners, casual players and drummers working in softer, more easygoing musical genres.

If, on the other hand, you're a bona fide metalhead or hard rocker looking to hit that kick drum with all you've got, you'll probably be searching for a dual-chain or direct-drive single drum pedal instead. Models with twin chains include the Tama Iron Cobra Rolling Glide Single Pedal and the Yamaha Bass Drum Pedal with Chain Drive, and with that second chain, they can withstand tons of punishment. Of course, the reigning kings of bass drum pedals are the direct-driven ones like the Pearl Eliminator Demon Drive Pedal and the DW Machined Direct Drive Single Bass Drum Pedal. These bad boys combine super-fast action with top-tier durability - a potent mix for the most hardcore of drummers.

Naturally, there's nobody but you who can decide which single drum pedals are right for your needs. That may even mean a specialty model, such as the DG De Gregorio Cajon Pedal - designed to play a cajon while you're sitting on it, allowing you to add one to a traditional drum kit without changing anything else. There's certainly no shortage of options, so take a look through the section for yourself and start making a drum pedal wish list right now!