Snare Drums
Ways to Shop
On Sale

Price Drop

Best Sellers

Open Box Gear

Top Rated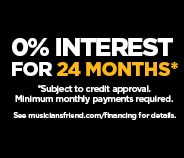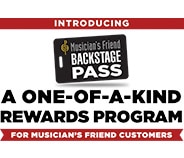 all
Open Box
Results 1 - 20 of 301 matches
Page:
1
2
3
4
5
6
of
16
Next >
Top Rated

$749.00

List:

$1,151.00

$599.20

Compare

Compare Now

site1prod446281

Top Rated

Ludwig Black Magic Snare

A classic formula for a more aggressive musical age, Black Magic snare drums share the same shell type with...

Starting at $367.25

List:

$594.00

Compare

Compare Now

site1prod500347

Top Rated

Compare

Compare Now

site1prod712556

Best Seller

Compare

Compare Now

site1prodJ16865
Top Rated

Compare

Compare Now

site1prodJ09416

Top Rated

Compare

Compare Now

site1prodH95548

Top Rated

Compare

Compare Now

site1prod583136

Best Seller

Compare

Compare Now

site1prodJ16867
Any drummer will tell you the importance of a solid snare drum for your kit. Whether you're interested in playing rock, jazz, pop, funk, hip hop or any other genre of music, a great snare keeps the beat and rhythm going all night long. The snare is arguably the most important drum in any kit, so when you're searching for the perfect snare drum, there are a number of factors to keep in mind. First and foremost, you want to check out the material the drum's shell is made of. In the most basic sense, snare drum shells are generally (though not exclusively) crafted from wood or metal. Wood shells are known to produce a warmer sound, while metal shells are brighter, with a little extra pop. To break things down even further, there are a wide variety of woods and metals used in snare shells to further customize your sound. After you find the material that's right for you, it's time to check out drum size. The most common dimensions for snare drums are 14" in diameter by 6.5" in depth, but there are a wide variety of sizes for your needs. Rock and funk drummers will often choose a snare with a shallow shell (often referred to as a Piccolo) that offers a tighter sound, whereas drummers after a bigger, more dramatic backbeat will be interested in checking out snares with deeper shells and wider diameters. Additionally you will want to check the number of lugs your next snare drum has. Simply put, the more lugs your snare has, the more you're able to customize your sound thanks to greater tuning sensitivity. Whether you're a beginner who is purchasing their first drum to learn the basics or a professional looking for the ultimate live sound, a great snare is an absolute must-have. Regardless of the genres you're looking to play, a top notch snare will have you pounding the skins perfectly in no time
.
Snare Drums Starting at: $34.99