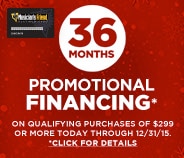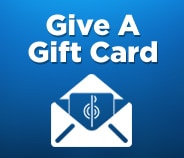 all
Open Box
Results 21 - 40 of 87 matches
Page:
< Prev
1
2
3
4
5
Next >
Best Seller

Compare

Compare Now

site1prod400317

Best Seller

Compare

Compare Now

site1prod400166

Best Seller

Compare

Compare Now

site1prod400167

Best Seller

Compare

Compare Now

site1prodH86090
Sonor Rosewood Claves

Sonor large rosewood claves. Claves are an important part of the standard equipment of elementary music...

Compare

Compare Now

site1prod466681

Compare

Compare Now

site1prod400137

Starting at $12.00

$19.99

Compare

Compare Now

site1prod471138

Compare

Compare Now

site1prod466690
Compare

Compare Now

site1prodH89432

Compare

Compare Now

site1prodH03013

Sonor Global Beat Xylophones

The Sonor Global Beat Xylophones are an outstanding quality xylophone that will meet and exceed your classroom...

Starting at $350.00

$280.00

Compare

Compare Now

site1prod466685

Compare

Compare Now

site1prod400198
About Sonor:
Founded in 1875, Sonor has been a go-to name amongst amateur and professional percussionists of all tastes and playing styles, and it's all thanks to the great deal of passion and hard work put into everything they design. In fact, Sonor drums and percussion instruments are painstakingly researched through a collaboration of artists and musicologists to ensure everything they construct is of the highest standard, and the second you begin playing on them, you'll agree that they most certainly are.

As every drummer knows, you can never own too many percussion instruments, and as you might've already noticed by glancing at this section, Sonor has more than enough options to make you a more versatile player. Of course, starting with the more popular items is a great way to narrow down your choices, and the Safari 4-Piece Shell Pack is ideal for any aspiring performer. Boasting select hardwood that's cross-laminated for superior stiffness, exceptional resonance and top-notch tone, these shells are also crafted with a 45-degree bearing edge to give it that signature Sonor sound. Additionally, each shell is crowned with Tune-Safe lugs, so you never have to worry about your drums de-tuning if you travel with them.

Sonor is also dedicated to nurturing the talents of children, and throughout this catalog you'll find everything from glockenspiels and woodblocks to metallophones and claves. For example, take a look at the Global Beat Alto Xylophone with Fiberglass Bars. With each unit constructed using basswood resonator boxes with a maple outer and inner ply, this xylophone is solidly-built to hold up through countless amounts of use.

And these choices don't even scratch the surface of what Sonor has in store for you. You'll find single bass drum pedals, signature series snare drums and much more, so feel free to browse their entire selection. Remember, Sonor is one of the most recognized and respected names in drums, and they've even earned the praise of many famous players, including Tool's Danny Carey, AC/DC's Phil Rudd, and Wilco's Glenn Kotche. In other words, reaching your greatest potential as a drummer is always achievable when you stick with Sonor.