Live Wire Speaker Cables
Ways to Shop
Best Sellers

Open Box Gear

Top Rated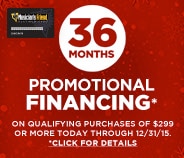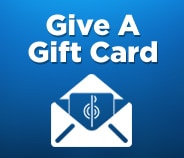 all
Open Box
Results 1 - 11 of 11 matches
Best Seller

Compare

Compare Now

site1prod331140

Best Seller

Starting at $18.99

List:

$33.49

Compare

Compare Now

site1prod330694

Compare

Compare Now

site1prod331127
When you're on stage giving the greatest performance of your life, it's satisfying to know that your audience is hearing the same thing that you are. For this reason, you need to be sure that your speaker cables are crafted by audio experts who use only the finest components, and for that, you've definitely come to the right place. Found on stage floors all over the world, audio engineers continuously count on Live Wire to maintain a steady connection between the music on stage and the crowd in attendance.

Of course, if you're familiar with speaker cables, you most likely know already why the Live Wire name is so trusted. But for those who are new to the game, all you have to do is look at the wide range of best sellers to have a good idea of Live Wire's strong reputation in the music scene. For example, check out the Advantage 14GA Speaker Cable. Boasting a strength to hold up through countless live performances, this cable is renowned for its exceptional wiring, so the last thing you have to worry about is humming and buzzing.

Another one of Live Wire's more popular cables is the Elite 12GA. At 100-feet in length, this cable is a perfect option for those who require a strong signal over long distances. Not to mention, like every Live Wire cable, the Elite 12GA features sturdy, first-class construction, and a flexible design to eliminate tangles and twists. Overall, this cable is just another testament to Live Wire's dedication to high-quality craftsmanship.

Whether you're an audio engineer or an amateur musician, Live Wire believes that everyone with a passion for entertaining others deserves only the finest musical equipment. The simple truth is that your speaker cables are just as important as the speakers themselves, and going with Live Wire is a sure-fire solution to ensuring your show runs smoothly.