Speaker Cables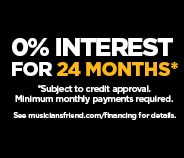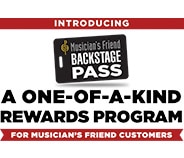 all
No Results Found
Quick Search Tips:
Try just one or two terms.
Instead of using the search box, find your gear by clicking the product category tabs and other navigation links.
Try varying the spelling to see if the word is spelled correctly.
Check out the items below that are suggested based on your search terms.
We'd love to help you find what you're looking for-call us anytime at 800-449-9128.
Suggested Items:
Speaker cables are one of the most important connections in any audio setup—maybe the most important. These cables are the link that connects your audio system to its voice. You may be using speaker cables in your home studio to power your monitors, or you might be hooking up a large system at a performance venue. No matter what, the cables tie the system together. Your speakers may take one of a handful of different connectors. The classic 1/4" plug works with a huge variety of speakers, making it a quick go-to for many people. If your speakers take banana plugs or old-school spade lugs, there's a cable for that. For a modern speaker system, you might prefer the Speakon connector, which offers several advantages including twist-lock fit and the ability to be connected or disconnected safely while the sound system is running. To make setting up your sound system easier and faster, consider the powered speaker cable by Musician's Gear. This twin cable makes powered speakers and audio mixers more convenient to hook up by running power and audio together in one bundle with XLR audio connectors. If you're a DJ or part of a traveling gig involving frequent setup of the sound system, you'll want to check out one of Stage Ninja's retractable cables. Available with several different connector types, these cables reel up quickly into a protective case so you can pack up your set and get back on the road quickly. One thing is for sure: your speakers won't do much without a connection to the amplifier. Choose the right connector type and the speaker cables that are ideal for your equipment and you'll be ready to make those speakers sing
.
Speaker Cables Starting at: $0.54