Stands & Racks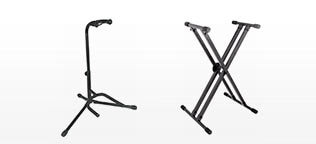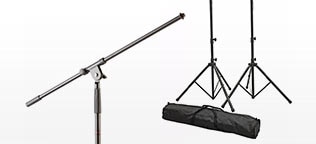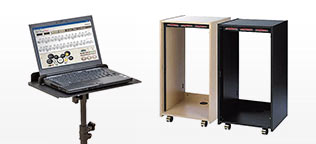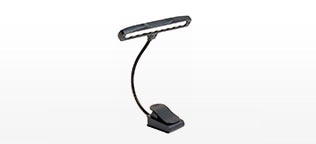 Accessories & Related Products
Ways to Shop
Best Sellers

On Sale

Price Drop

Restocks

Top Rated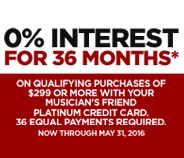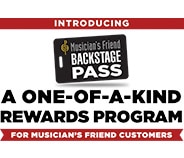 all
Open Box
Results 1 - 20 of 1570 matches
Page:
1
2
3
4
5
6
of
79
Next >
Top Rated

$99.99

List:

$176.99

$87.99

Compare

Compare Now

site1prod452065

Top Rated

Compare

Compare Now

site1prodJ10100

Top Rated

$26.99

List:

$61.05

$24.56

Compare

Compare Now

site1prod450348

Sale

Compare

Compare Now

site1prod451141
Top Rated

Compare

Compare Now

site1prodJ28499

Sale

Compare

Compare Now

site1prod581901

Sale

Compare

Compare Now

site1prod451065

Best Seller

Compare

Compare Now

site1prod450571
Top Rated

Compare

Compare Now

site1prod581697

Best Seller

Compare

Compare Now

site1prod452062

Top Rated

Compare

Compare Now

site1prod451034

Best Seller

$19.99

List:

$69.99

$17.59

Compare

Compare Now

site1prod451051
Stands and racks truly are the unsung heroes of the music industry. Sure, they might not get the same attention as the musical instruments themselves, but musicians and audio engineers know that without stands and racks, their jobs wouldn't be near as easy. Thankfully, you don't need to look any further for a wide assortment of stands and racks to suit any application. From guitar and mic stands to speaker brackets, keyboard stands, and even wall hangers, the choices available here are seemingly endless. Not to mention, only the most trusted names are offered here, including Musician's Gear, Casio, Fender, Gator, and countless others.

So with that in mind, what do you need? You certainly have plenty of options, but to make a quicker decision, you can always start your search with the more popular items. For example, if you're a guitarist who uses more than one axe during a performance, you'll love the Hercules Stands GS52B Five-Instrument Guitar Rack. Portable and solidly-built, this rack can easily hold up to 5 guitars. Plus, it includes specially-formulated foam on all contact points, so you can take comfort in knowing that your favorite guitars will remain in tip-top shape when you're not playing them.

Or, if you're a DJ who wants to make a huge upgrade to their setup, check out the American Audio UNI LTS – DJ Laptop Stand. Sturdy, compact, and designed to be used with virtually any laptop, this stand includes a storage shelf, and two mountain options with mounting clamps; so, whether you want your laptop on a table or attached to a gear case, the choice is yours. Now, we can't forget about the needs of sound engineers, and there are plenty of stand and rack options here to suit both live and studio environments, including the ProLine PLSP1 Speaker Stand Set. Boasting steel center shafts, locking pins, and steel bodies, these tripod stands will give your speakers more than enough support. As a bonus, this set comes with a nylon zippered bag for effortless transportation.

To say that your choices don't end there would be an enormous understatement, so feel free to explore as much as this selection as you can. Stands and racks are essential pieces of equipment for musicians, DJs, and engineers alike, and any one of the stands and racks in this section will be sure to please you
.
You are changing the Ship-To country.
Our product catalog varies by country due to manufacturer restrictions. If you change the Ship-To country, some or all of the items in your cart may not ship to the new destination.
{"reportSuiteIds":"","prop2":"","prop1":"","prop5":"","prop6":"","prop3":"","prop4":"","channel":"","linkInternalFilters":""}
category
site1LI
/stands-racks
cat|site1LI
?pageName=category-page&N=500598