Stringed Instrument Cases, Gig Bags & Covers

Ways to Shop
Best Sellers

On Sale

Price Drop

Restocks

Top Rated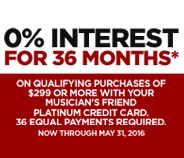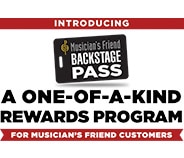 all
Open Box
Results 1 - 40 of 597 matches
Page:
1
2
3
4
5
6
of
15
Next >
Top Rated

Compare

Compare Now

site1prod546038

Top Rated

MONO M80 Electric Bass Case

The M80 bass guitar case is one of the lightest, thinnest, strongest, most versatile carrying solutions ever...

Compare

Compare Now

site1prod620929

Best Seller

Starting at $248.07

List:

$315.00

Compare

Compare Now

site1prodH90687

Best Seller

Compare

Compare Now

site1prod549994
Best Seller

Compare

Compare Now

site1prodJ26314

Price Drop

Epiphone SG Hardshell Case

This hardshell case fits the following guitars: G-310, G-310 Left-Handed, G-400, G-400 Custom, G-400 Deluxe,...

Compare

Compare Now

site1prod517247

Top Rated

$154.99

List:

$259.99

$144.14

Compare

Compare Now

site1prod712664

Top Rated

Compare

Compare Now

site1prod546040
As a musician, protecting your stringed instrument is probably one of your top priorities, especially when you're on the road. Cases, gig bags and covers help shield your investment from the bangs and scratches that can so often occur when transporting your instrument from the house to your next gig.When it comes to choosing a case for your stringed instrument, you'll want to look for something that's sturdy and durable on the outside but soft on the inside. Cases are customized to perfectly fit your instrument of choice too. For example, the Musician's Gear Deluxe Electric Guitar Case fits most Strats, Teles and similarly shaped guitars. Latches are beneficial as well and this case features locking fasteners to ensure your prized possession stays securely inside. The interior accessory compartment supports the neck while still leaving room for picks, a strap and a tuner, making this a great case when airplane travel is on your itinerary.If you're hauling your mandolin or other stringed instrument back and forth to weekly practice or the studio, then you probably want to look at gig bags. They're made from strong materials yet are lightweight and flexible. If this seems more suited to your schedule, the Fender Deluxe Mandolin Gig Bag may be what you're looking for. Made from a tough nylon, this bag features interior padding, lots of accessory pockets and there are even 3 separate carrying options for added convenience. Covers are very similar to gig bags and are a great choice if you're just playing your guitar or banjo as a hobby or when requested at house parties. They provide a snug fit while protecting your instrument from dust and debris while it's tucked away in the closet until you play again.What you choose to protect your stringed instrument really comes down to how often you play, how often you travel and most of all, personal preference. There are many cases, gig bags and covers out there and you're sure to find the one that's perfect for you
.
You are changing the Ship-To country.
Our product catalog varies by country due to manufacturer restrictions. If you change the Ship-To country, some or all of the items in your cart may not ship to the new destination.
{"reportSuiteIds":"","prop2":"","prop1":"","prop5":"","prop6":"","prop3":"","prop4":"","channel":"","linkInternalFilters":""}
category
site1LFM
/stringed-instrument-cases-gig-bags-covers
cat|site1LFM
?pageName=subcategory-page&N=500574