Studio Furniture
Ways to Shop
Best Sellers

On Sale

Price Drop

Top Rated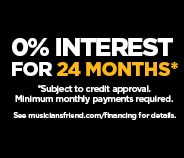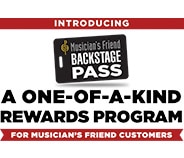 all
Open Box
Results 141 - 156 of 156 matches
Page:
< Prev
1
…
3
4
5
6
7
8
Compare

Compare Now

site1prod421103

Compare

Compare Now

site1prodH72057

Compare

Compare Now

site1prodH72790

Compare

Compare Now

site1prodH99877
Compare

Compare Now

site1prod471371

Compare

Compare Now

site1prodJ11171

Compare

Compare Now

site1prodH72824

$1,379.99

List:

$1,599.99

Compare

Compare Now

site1prod421527
Auralex Studiofoam Metro 2"

The Metro blurs the line between those products that work well acoustically and those that yield the desired...

Compare

Compare Now

site1prod472386

Compare

Compare Now

site1prodH72826

Price Drop

Compare

Compare Now

site1prodJ12142

Compare

Compare Now

site1prodH80971
Compare

Compare Now

site1prod472419

Compare

Compare Now

site1prodH72823

Compare

Compare Now

site1prod421525

Compare

Compare Now

site1prod421692
These days, more and more budding audio engineers are building their own home studios, and it's no wonder why when you consider how accessible today's audio equipment is. If this is something that interests you, you'll also have to consider what type of furniture will be required for your workstation, and for that you've definitely come to the right place. In fact, this catalog is bursting with studio furniture options to make your setup look professional, and allow everyone to hone their craft in comfort.

When it comes to recording studios, certain pieces of furniture are essential. For example, the quality of your finished mixes will depend greatly on the isolation pads and panels that surround you. In which case, check out the Auralex 2" StudioFoam Wedgies. Ideal for spot-treating and even practice spaces, this box of 24 contains 1' squares of 2"-thick Studiofoam. Easy to install, these panels are the perfect solution for areas with echo issues.

Another important accessory you'll require is a strong and sturdy desk, and the Studio RTA producer station is a big seller. With plenty of room for your equipment, this workstation can accommodate both an 88-key keyboard and your computer monitor. Plus, this desk has a pull-out upper shelf, dual 13-space lower racks on each side, and its locking casters make it easy to move.

Of course, these are only a couple of the important items you'll need for your studio. You'll also have to pick up some monitor stands, chairs, and racks for your hardware, so by all means take a look through the rest of this section. Whatever you're looking for, you can bet that our line of studio furniture has what you need to build a home setup that's worthy of recording impressive works of art for the world to enjoy
.
You are changing the Ship-To country.
Our product catalog varies by country due to manufacturer restrictions. If you change the Ship-To country, some or all of the items in your cart may not ship to the new destination.
{"reportSuiteIds":"","prop2":"","prop1":"","prop5":"","prop6":"","prop3":"","prop4":"","channel":"","linkInternalFilters":""}
category
site1LW
/studio-furniture
cat|site1LW
?pageName=category-page&N=500772