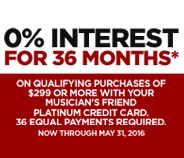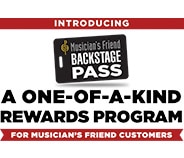 all
No Results Found
Quick Search Tips:
Try just one or two terms.
Instead of using the search box, find your gear by clicking the product category tabs and other navigation links.
Try varying the spelling to see if the word is spelled correctly.
Check out the items below that are suggested based on your search terms.
We'd love to help you find what you're looking for-call us anytime at 800-449-9128.
Suggested Items:
About Apogee:
Since 1985, Apogee has been specializing in cutting-edge audio devices for sound engineers and musicians. By challenging old ideas with modern solutions, Apogee's line of recording gear has been designed to broaden the possibilities of what you can do on both sides of the glass.

Whether you're a stay-at-home audiophile or a DJ with a mobile setup, this section has what you need to make a name for yourself. From iOS devices and microphones to audio interfaces, modules and more, everything constructed by Apogee goes through rigorous tests to ensure it's capable of bringing out the best in your performance. In fact, the Apogee name is even trusted by many well-known artists, including Grammy Award winners Bob Ludwig and Akon, as well as producer Butch Walker, and the legendary Peter Frampton.

With so many products that can enhance your performance, you might be wondering where to begin your search in this catalog. You can always start with the top-rated items, and the JAM 96K is a perfect example of Apogee's commitment to innovation. With this simple and portable device, you can easily capture the detail of your guitar on your Mac, iPhone or iPad. With no setup required, the JAM 96K allows you to plug in and start playing with a punchy tube amp tone. Another big seller is the Duet 2 Breakout Box. Available as a separate accessory for the Duet 2, the Breakout Box is an aluminum unit with high-quality I/O connectors and a 6-1/2" cable that allows you to extend your input and output connections. Durable and easy to install, the Duet 2 is a great way to keep your connections organized.

In this day and age, staying up to date on technology is crucial for a musician to gain an edge in music. Of course, Apogee fully understands this, which is why they're always looking for new ways to make the music production process more enjoyable, as well as accessible to anyone with a passion for creating in the studio.