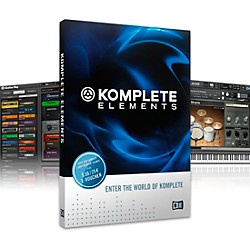 Native Instruments Komplete Elements Software
Packing a comprehensive selection of production-ready sounds and effects, Native Instruments KOMPLETE ELEMENTS is the perfect introduction to the world of KOMPLETE. This collection delivers a wide range of studio quality tools at unbeatable value, and is infinitely expandable with the ever-growing range of Native Instruments KOMPLETE Instruments and Effects.

KOMPLETE ELEMENTS contains over 3GB of material with over 1,000 sounds, all carefully compiled to provide a strong toolkit for the widest-possible range of production tasks. There are acoustic drums, electronic beats, orchestral strings, and a wide range of synthesizers. Plus guitar amp simulation and an array of creative studio effects - a fully equipped and ready-to-roll production suite.

To play and control all these sounds, KOMPLETE ELEMENTS provides three powerful player engines, which can be used standalone or within your DAW:
REAKTOR 5 PLAYER for synthesizers
GUITAR RIG 5 PLAYER for amps, cabinets and effects
KONTAKT 5 PLAYER for sampled instruments


Expand your KOMPLETE ELEMENTS library with additional instruments from the huge range of KOMPLETE Instruments and Effects - an e-voucher* worth $30 / 25 for the NI Online Shop is already included in KOMPLETE ELEMENTS.
$4900
$2901
$1999
Ends Monday 07/25
Limited quantity-while supplies last
Earn up to 392 points

Evans G1 Coated Batter Drum Head 14 in.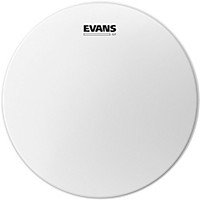 Ends Monday 07/25
Limited quantity-while supplies last

Musician's Gear Deluxe Conductor Music Stand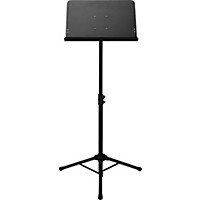 Ends Monday 07/25
Limited quantity-while supplies last
Download, connect & share
Be the First to Get Deals
Sign up now to get email alerts for smokin' deals, new & hot gear, plus exclusive offers.
Get Instant Notifications
Be the first to know the Stupid Deal of the Day!