SOLD OUT!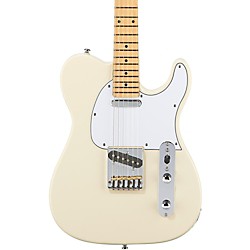 The G&L ASAT Classic is the final word on the traditional single-cutaway bolt-on axe. Framed in a classic boxed-steel bridge, the G&L-designed alnico pickup delivers crisp attack with complex harmonics while individual brass saddles offer modern levels of intonation refinement.
This Limited Edition Tribute Series ASAT Classic is dripping with mojo at a price attainable for every working musician. It comes in a limited-edition Olympic White finish, complemented by a 3-ply white pickguard. Once you play a G&L Tribute Series, you'll never look back. Case sold separately.
$44999
$15000
$29999
OH NO! LOOKS LIKE WE'VE SOLD OUT OF THIS DEAL.
SIGN UP FOR OUR EMAIL ALERTS TO NEVER MISS ANOTHER DEAL.